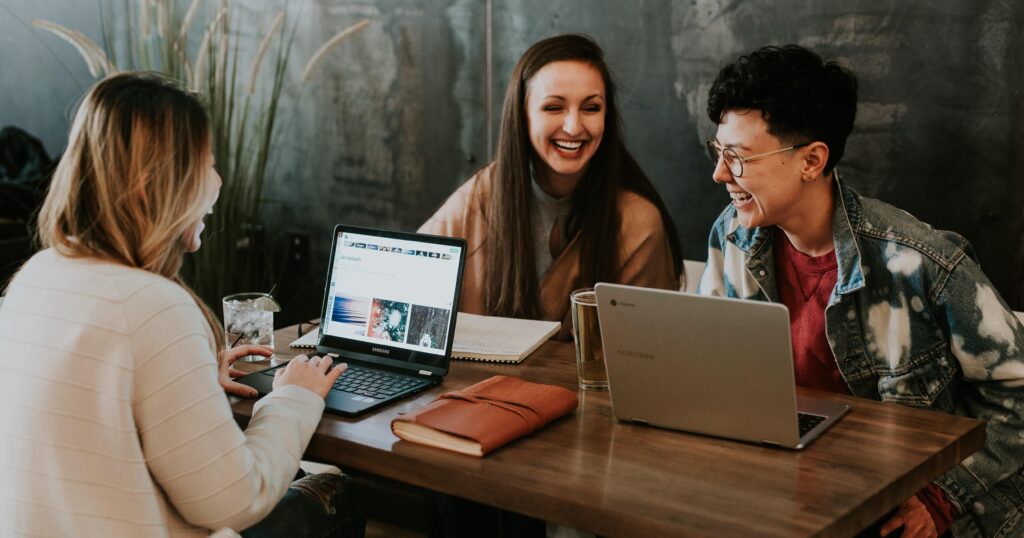 Check up this post with an insightful review of the best tools for online education. Make your online lectures more effective and easier.
Overview of Top 5 Programs for Education
The COVID pandemic changed the world we live in. It put the world economy on its knees and influenced education as well. Many schools and higher educational establishments re-opened and changed the education model. Now, students are mostly studying online and this form of education has numerous benefits. The main advantage is the freedom that comes from not having a set schedule of lectures. Students can listen to lectures being anywhere in the world and do home tasks when it is most convenient for them.
Thanks to the rapid development of modern technology one can easily combine online education, job, and home assignments. All this happens thanks to merging education with technology. The modern software market is overloaded with an awful lot of digital tools that pursue one goal – to help you optimize your learning experience. And in this post, we'll dive deeper into this theme and review the best tools and multimedia software that can make online education easier. Get comfortable and have a look!
The Best Video Editing and Multimedia Tools
This multimedia software can surely make online education easier. It's an extensive suite of photo and video editing tools. With it, you can create engaging presentations for your classes, bright slideshows, or even online tutorials. It is a must-have tool for both teachers and students.
Movavi also allows you to edit videos, add various effects and music, cut and crop videos. It allows you to turn your home into a creative video studio where you can make catchy videos for your students (if you are a teacher) or make presentations (if you are a student).
There's also in-built screen recording software that you can also use for recording the screen of your computer. This option allows you to capture live streams, Skype calls, and much more. Plus, there's also a feature that allows you to record sound from different sources simultaneously.
If you want to know more about multimedia software, you can take a look at the following top programs.
Zoom
If you are currently looking for the best program for online classes, this program for calls might meet your requirements. Zoom is a powerful tool used for running online classes. The program allows collaboration with up to 300 individuals simultaneously. Users can easily share their screens to demonstrate anything. Thanks to the feature "Dynamic Voice Detection", the main camera view will be toggled automatically to the main speaker.
One can also record Zoom meetings and upload them to YouTube, OneDrive, or other platforms.
One of the greatest benefits of this tool is the capability to expand Zoom sessions to provide larger groups with an opportunity to participate in Large Rooms (up to 10,000 viewers).
Overall, thousands of students and teachers are using Zoom for online meetings. If you haven't tried it before, now is the best time to give it a try.
Use Online Collaboration Tools
If you have group assignments or classes, you will be a part of a study group. Therefore, you need to work together to do your home assignment online. And this is where the use of online collaboration tools might come in handy. These tools allow you to share significant documents and files online. For example, such applications as GoogleDocs, Slides, or Sheets are a must-have tool for sharing and editing files online. When you've done the task, you can share this document with your colleagues, and they will add their suggestions or improvements immediately. Miro is a powerful online tool for work that allows teams to get work done faster. Such well-known applications as Skype and Microsoft Teams are mandatory tools for chatting with your group members while you are working together on your task.
When browsing the web, you'll find a host of superb collaboration tools that make online education easier. So it's a sin not to use them!
Use Online Tools for Making Notes
When it comes to online education, you simply can't do without note-taking apps. It's up to you to decide what workspace for notes to choose as a lot depends on how you are making notes. Do you like text-only notes, or you prefer making sections and bullet lists? Whatever your approach, there are a few useful tools that you can use. With so many mobile applications to consider, we created a list of tools that have the highest rating online. Millions of users from all over the globe are already using them. So if you have never used note-taking apps before, now is the time to try their functionality and choose the best one for yourself. Here's a list of the best note-taking tools that you can download and start using right away:
Evernote. This tool supports all operating systems and currently, it's one of the best solutions that allow you to handle notes in a wide array of formats. Here, you can add texts, images, clips, or even PDF documents.
Microsoft OneNote. This tool is absolutely free and comes with an extensive set of note-taking options. Here, you can add text notes, drag and drop images, etc.
App Notes. This solution was designed specifically for the users of Apple. It's multi-featured, easy to use, and user-friendly. On the plus side, it is integrated with Sire.
Final Thoughts
So far, the modern world goes online. We used to buy things and services online and the same changes touched education as well. The COVID pandemic streamlined this process. However, with the help of these tools for education, you can be doubly sure that you won't miss anything. Make sure you have them on your list of must-have tools for education, and it will be easier for you to master new topics.