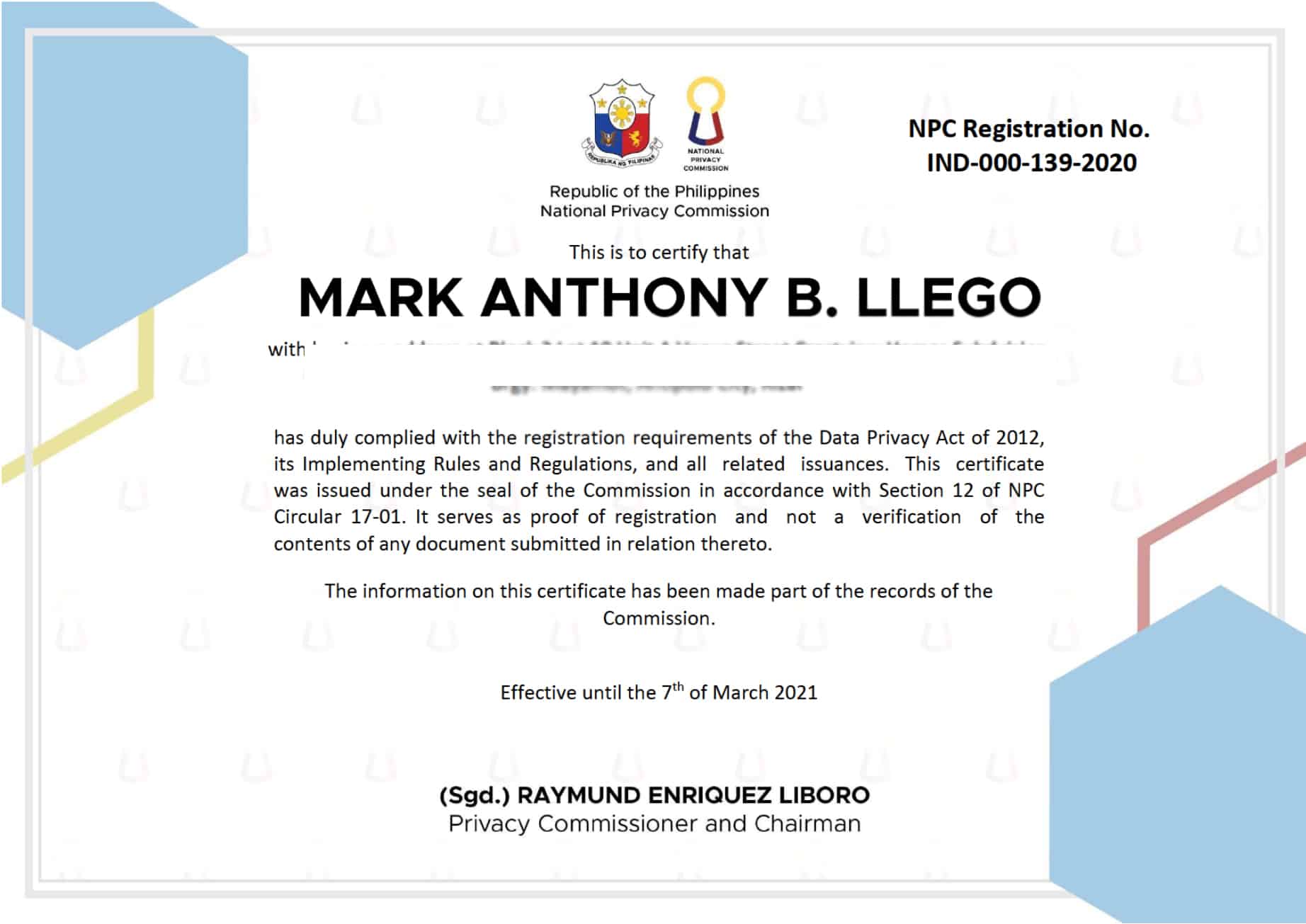 Effective Date: January 06, 2020
Last Updated: August 06, 2020
Website: https://www.teacherph.com/
OUR COMMITMENT TO YOU
Your privacy is a top priority. We appreciate that you put your trust in us when you provide us with your information and we do not take this lightly.
We do not compromise with your privacy. We design all of our products and services with your privacy in mind. We involve experts from various fields, including legal, security, and others to make sure that no decision is taken without respect for your privacy.
We strive to be transparent in the way we process your data. Because we use many of the same online services you do, we know that insufficient information and overly complicated language are common issues in privacy policies. We take the exact opposite approach: we have written our Privacy Policy and related documents in plain language. We actually want you to read our policies and understand our privacy practices!
We work hard to keep your information secure. We have teams dedicated to keeping your data safe and secure. We constantly update our security practices and invest in our security efforts to enhance the safety of your information.
INTRODUCTION
We appreciate that you trust us with your information and we intend to always keep that trust. This starts with making sure you understand the information we collect, why we collect it, how it is used, and your choices regarding your information. This Policy describes our privacy practices in plain language, keeping legal and technical jargon to a minimum.
TEACHERPH (TeacherPH, us, we, or our) operates the DepEd EPT Reviewer, Principals' Test Online Review, Principals' Test Reviewer, NQESH Reviewer, TeacherPH Online Review mobile applications (the Service).
TEACHERPH built the DepEd EPT Reviewer, Principals' Test Online Review, Principals' Test Reviewer, NQESH Reviewer, TeacherPH Online Review apps as a free and ad-supported mobile application. This SERVICE is provided by TEACHERPH at no cost and is intended for use as is.
This page is used to inform visitors regarding our policies with the collection, use, and disclosure of Personal Information if anyone decided to use our Service.
BY USING THE SERVICE, YOU PROMISE US THAT (I) YOU HAVE READ, UNDERSTAND AND AGREE TO THIS PRIVACY POLICY, AND (II) YOU ARE OVER 18 YEARS OF AGE. If you do not agree or are unable to make this promise, you must not use the Service. In such a case, you must (a) contact us and request the deletion of your data; and (b) delete the App from your devices.
If you choose to use our Service, then you agree to the collection and use of information in relation to this policy. The Personal Information that we collect is used for providing and improving the Service. We will not use or share your information with anyone except as described in this Privacy Policy.
The terms used in this Privacy Policy have the same meanings as in our Terms and Conditions, which is accessible at DepEd EPT Reviewer, Principals' Test Online Review, Principals' Test Reviewer, NQESH Reviewer, TeacherPH Online Review unless otherwise defined in this Privacy Policy.
1. CATEGORIES OF PERSONAL DATA WE COLLECT
We collect data you give us voluntarily (for example, when you sign up/register or send us an email). We also may receive data about you from third parties (for example, when you sign in via Google). Finally, we collect data automatically (for example, your IP address, device name, and android version).
1.1. Data you give us
You provide us information about yourself when you register for and/or use the Service. Certain information may be also provided by you via contact forms on our website. For example name and surname, email address or mobile number, your queries, and feedbacks.
You do not have to give this data to us. You will be able to use the Service even if you do not give this data to us. However, in such a case, we may not be able to personalize the Service or contact you.
1.2. Data provided to us by third parties
1.2.1. Gmail authorization
When you decide to log in using Gmail, we get personal data from your Gmail account. This includes ONLY your email address, profile image, name, and surname. Google's Privacy Policy.
When you log in with your Gmail account through our Services, you are granting TeacherPH permission to securely access the information contained in or associated with that account. The whole process is similar to connecting any other email client. In order for our Services to achieve this, we need to store user email account access tokens: For services that support it (i.e. Gmail), DepEd EPT Reviewer, Principals' Test Online Review, Principals' Test Reviewer, NQESH Reviewer, TeacherPH Online Review uses Google Firebase Authentication (OAuth 2.0), which is an open standard authorization protocol that allows us to access your email address, profile image, and name without needing to know your password. This helps keep your information as secure as possible. We never know or store your passwords on our servers. With OAuth 2.0 authentication, our Services use application-specific tokens that you can revoke at any moment in your Gmail settings. If you revoke our access to your email account, our Services do not have access to any of your data anymore.
READ: Firebase Authentication
DepEd EPT Reviewer, Principals' Test Online Review, Principals' Test Reviewer, NQESH Reviewer, TeacherPH Online Review also uses Google Cross-Account Protection (CAP) protocol. CAP is designed to send and receive security signals about user accounts so that a breach on one service is less likely to allow an attacker to daisy-chain their way into that person's account on another.
READ:
Google Cross Account Protection
Use your Google Account to sign in to other sites or apps
1.3. Data we collect automatically
1.3.1. Data about how you found us
We collect data about your referring app or URL (that is, the app or place on the Web where you were when you find our app).
1.3.2. Device Data
We collect data from your mobile device. Examples of such data include Country (based on IP address), General device information (such as model, OS, and orientation), RAM and disk size, CPU usage, Carrier (based on Mobile Country and Network Code), Radio/Network information (for example, WiFi, LTE, 3G), App version, Jailbroken or rooted status of device, and Internet service provider.
1.3.3. Usage data
We record how you interact with our Service. For example, we log your taps on certain areas of the interface, the features and content you interact with, how often you use the App, how long you are in the app, your scores, coins, correct answers, questions answered, strong category, weak category, and leaderboard position.
2. FOR WHAT PURPOSES WE PROCESS PERSONAL DATA
We process your personal data:
2.1. To provide our Service
This includes enabling you to use the Service in a seamless manner and preventing or addressing Service errors or technical issues.
To host personal data and enable our App to operate and be distributed we use Digital Ocean. DigitalOcean, Inc. is an American cloud infrastructure provider headquartered in New York City with data centers worldwide. DigitalOcean provides developers with cloud services that help to deploy and scale applications that run simultaneously on multiple computers.
To monitor infrastructure and the App's performance, we use Crashlytics, which is a monitoring service provided by Google. Here's its Data Collection Policy
We use Firebase Performance Monitoring and Firebase Crash Reporting. These are monitoring services provided by Google.
2.2. To customize your experience
We process your personal data, such as personal statistics, bookmarks, coins, leaderboard, to adjust the content of the Service and make offers tailored to your personal preferences.
2.3. To manage your account and provide you with customer support
We process your personal data to respond to your requests for technical support, Service information or to any other communication you initiate. This includes accessing your account to address technical support requests. For this purpose, we may send you, for example, notifications about the performance of our Service, security, notices regarding Terms and Conditions of Use or Privacy Policy.
2.4. To communicate with you regarding your use of our Service
We communicate with you, for example, by push notifications. These may include reminders or other information about the App. As a result, you may, for example, receive a push notification regarding the app and DepEd EPT Reviewer, Principals' Test Online Review, Principals' Test Reviewer, NQESH Reviewer, TeacherPH Online Review updates. To opt-out of receiving push notifications, you need to change the settings on your device.
The services that we use for these purposes may collect data concerning the date and time when the message was viewed by our App's users, as well as when they interacted with it, such as by clicking on links included in the message.
We use Firebase Cloud Messaging and Firebase Notifications, which are message sending services provided by Google. Firebase Cloud Messaging allows us to send messages and notifications to users of our App across platforms such as Android. We integrate Firebase Notifications with Firebase Analytics to create analytics-based audiences and track opening and conversion events. Google's privacy policy.
2.5. To research and analyze your use of the Service
This helps us to better understand our business, analyze our operations, maintain, improve, innovate, plan, design, and develop the App and our new products. We also use such data for statistical analysis purposes, to test and improve our offers. This enables us to better understand what features of the app our users like more. As a consequence, we often decide how to improve the App based on the results obtained from this processing.
We use Google Analytics and Firebase Analytics, product analytics tools, to get aggregated demographics and insights on how many people launch our App and how users interact with it. This helps us to develop our product and improve critical metrics. In order to understand Google's use of data, consult Google's partner policy.
2.6. To send you marketing communications
We process your personal data for our marketing campaigns. We will add your email address to our marketing list. As a result, you will receive information about our products, such as for example, special offers. If you do not want to receive marketing emails from us, you can unsubscribe the following instructions in the footer of the marketing emails. We may also show you advertisements in our App, and send you push notifications for marketing purposes. To opt-out of receiving push notifications, you need to change the settings on your device.
We use Google AdMob, a mobile advertising platform allowing us to show you personalized advertisements in our App. These services collect device and location information, as well as some other information, such as ads served, viewed, or clicked on. To learn more, please visit Google's Privacy Policy.
2.7. To enforce our Term and Conditions of Use and to prevent and combat fraud
We use personal data to enforce our agreements and contractual commitments, to detect, prevent, and combat fraud. As a result of such processing, we may share your information with others, including law enforcement agencies (in particular, if a dispute arises in connection with our Terms and Conditions of Use).
2.8. To comply with legal obligations
We may process, use, or share your data when the law requires it, in particular, if a law enforcement agency requests your data by available legal means.
3. WITH WHOM WE SHARE YOUR PERSONAL DATA
We share information with third parties that help us operate, provide, improve, integrate, customize, support, and market our Service. The types of third parties we share information with include, in particular:
3.1. Service providers
We share personal data with third parties that we hire to provide services or perform business functions on our behalf, based on our instructions. We share your personal information with the following types of service providers:
cloud storage providers
data analytics providers
measurement partners
marketing partners (in particular, social media networks)
Link to the privacy policy of third party service providers used by the app:
3.2. Law enforcement agencies and other public authorities
We may use and disclose personal data to enforce our Terms of Use, to protect our rights, privacy, safety, or property, and/or that of our affiliates, you or others, and to respond to requests from courts, law enforcement agencies, regulatory agencies, and other public and government authorities, or in other cases provided for by law.
4. HOW YOU CAN EXERCISE YOUR PRIVACY RIGHTS
To be in control of your personal data, you have the following rights:
Accessing / reviewing / updating / correcting your personal data. You may review, edit, or change the personal data that you had previously provided to us in the profile.
Deleting your personal data. You can request the erasure of your personal data by sending us an email at support@teacherph.com or you may contact us using our contact form.
When you request the deletion of your personal data, we will use reasonable efforts to honor your request. In some cases we may be legally required to keep some of the data for a certain time; in such an event, we will fulfill your request after we have complied with our obligations.
5. VERIFICATION OF YOUR INFORMATION
When we receive any request to access, edit or delete personal identifiable information we shall first take reasonable steps to verify your identity before granting you access or otherwise taking any action. This is important to safeguard your information.
6. AGE LIMITATIONS
These Services do not address anyone under the age of 18. We do not knowingly collect personally identifiable information from children under 18. In the case we discover that a child under 18 has provided us with personal information, we immediately delete this from our servers. If you are a parent or guardian and you are aware that your child has provided us with personal information, please contact us so that we will be able to do the necessary actions.
7. INTERNATIONAL DATA TRANSFERS
We may transfer personal data to countries other than the country in which the data was originally collected in order to provide the Service set forth in the Terms of Service and for purposes indicated in this Privacy Policy. If these countries do not have the same data protection laws as the country in which you initially provided the information, we deploy special safeguards.
8. SECURITY
The security of your personal information is important to us. We follow generally accepted standards to protect the personal information submitted to us, both during transmission and after it is received. We work hard to protect you from unauthorized access to or alteration, disclosure or destruction of your personal information. As with all technology companies, although we take steps to secure your information, we do not promise, and you should not expect, that your personal information will always remain secure. We regularly monitor our systems for possible vulnerabilities and attacks and regularly review our information collection, storage, and processing practices to update our physical, technical, and organizational security measures.
To ensure the greatest possible levels of security, user passwords are never stored in our databases.
READ:
Google Cross Account Protection
Use your Google Account to sign in to other sites or apps
9. LINKS TO OTHER SITES
This Service may contain links to other sites. If you click on a third-party link, you will be directed to that site. Note that these external sites are not operated by us. Therefore, we strongly advise you to review the Privacy Policy of these websites. We have no control over and assume no responsibility for the content, privacy policies, or practices of any third-party sites or services.
10. DISTRIBUTION
The only official channel for distribution of this app are:
11. CHANGES TO THIS PRIVACY POLICY
We may modify this Privacy Policy from time to time. If we decide to make material changes to this Privacy Policy, you will be notified through our Service or by other available means and will have an opportunity to review the revised Privacy Policy. By continuing to access or use the Service after those changes become effective, you agree to be bound by the revised Privacy Policy.
12. DATA RETENTION
We will store your personal data for as long as it is reasonably necessary for achieving the purposes set forth in this Privacy Policy (including providing the Service to you), which includes (but is not limited to) the period during which you have an account with the App. We will also retain and use your personal data as necessary to comply with our legal obligations, resolve disputes, and enforce our agreements.
13. CONTACT US
You may contact us at any time for details regarding this Privacy Policy. For any questions concerning your account or your personal data, you may contact us using our contact form or emailing us at support@teacherph.com.