Attached is a Memorandum dated August 1, 2022, regarding protocols and guidelines for sending requests for courtesy visits, messages, and videos, as well as invitations for events and meetings addressed to Vice President and DepEd Secretary Sara Z. Duterte.
Protocols and Guidelines on Sending Requests for Courtesy Visit, Message and Video, and Invitations for Events and Meetings Addressed to the DepEd Secretary
The Office of the Vice President (OVP) and Office of the Secretary (OSEC) are advocating for a less-paper workplace and are currently using an automated program that arranges our schedule. In order to systematically and effectively arrange the schedule and ensure that there will be no overlaps, the OVP Scheduler is processing all invitations to events/requests for messages lodged to both the OVP and OSEC.
In view of the rising volume of requests and invitations received by the OSEC, we are hereby issuing the following procedures to guide the offices in submitting requests for courtesy visit, message and video, and invitations to events and meetings addressed to the Honorable Secretary.
To request for a courtesy visit, schedule a meeting, send an invitation, request for a video, audio or souvenir message, the following procedures shall be followed: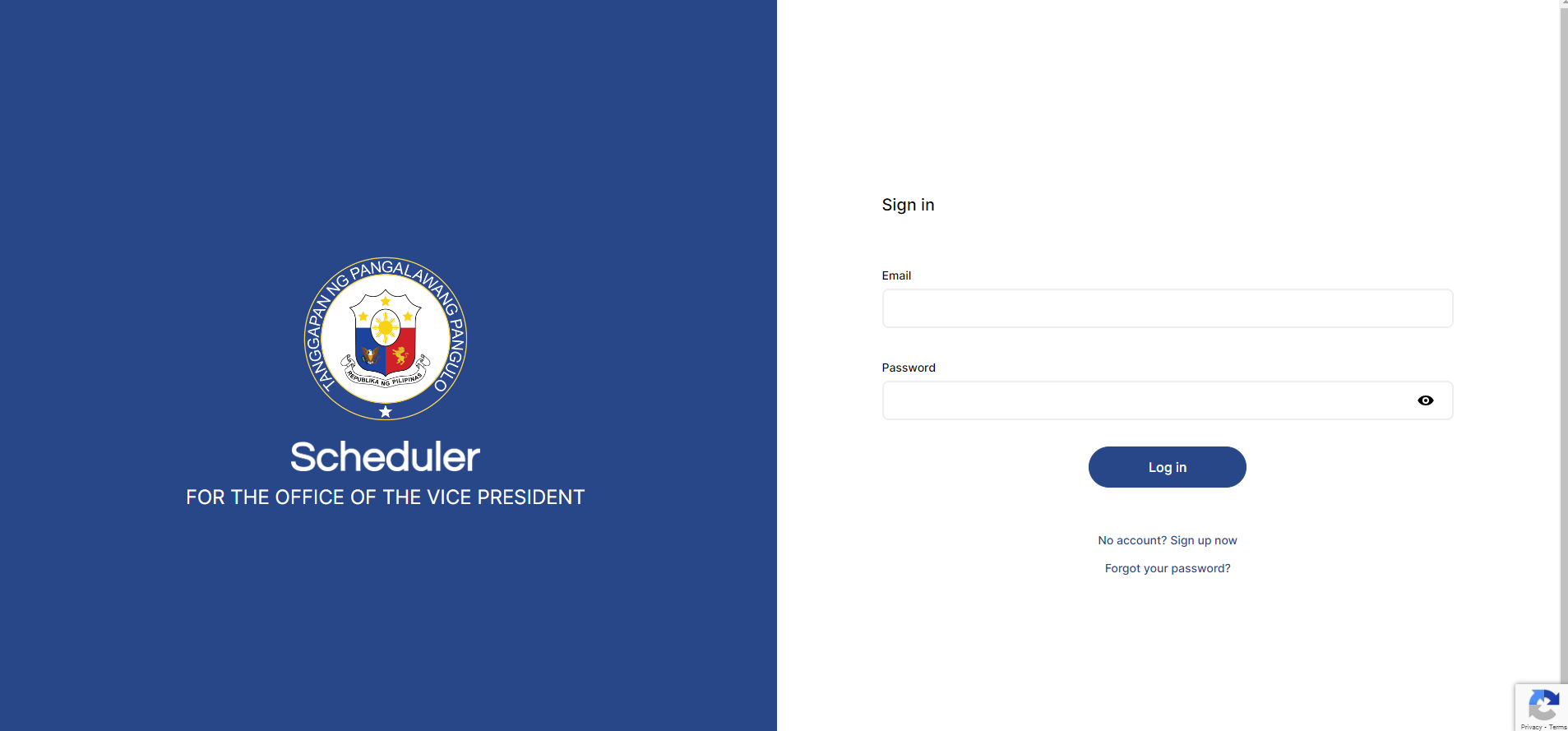 Register an account with the OVP Scheduler through this link: https://ovp.scheduler.ph/.
Once the sign-up has been completed, the verification link would be sent to the registered email address. It is to note, however, that the email may be in the spam or updates folder. Subsequently, click the highlighted text to verify the OVP scheduler account.
Fill out the remaining details to complete the process.
Upload the letter or invitation by dragging it into the file upload bar or manually click the "browse files" button to select the file to be uploaded.
Once the request has been submitted, the status of the request will reflect in the account of the requestor.
To check the status of the request, you need to log in to the scheduler. All subsequent follow-ups in any other form, except through the scheduler account, shall not be entertained.
The email address and password used to register with the OVP Scheduler shall be kept for further updates.
For guidance and strict compliance.
READ: Guidelines for Officials Attending and Representing DepEd in Events