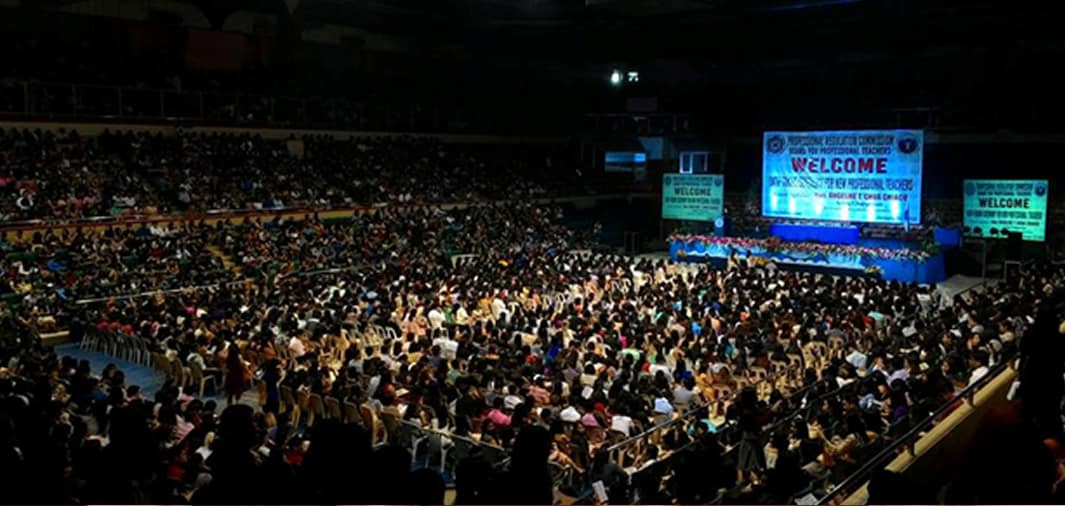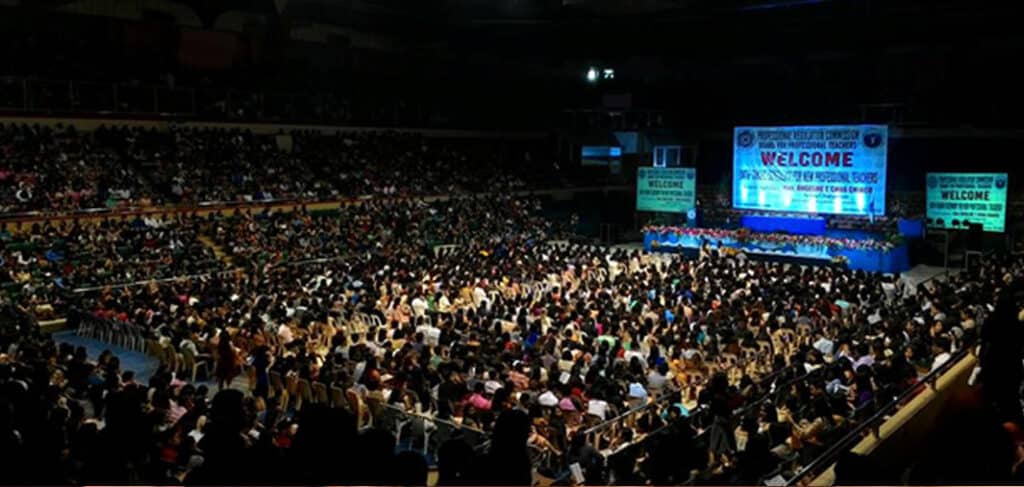 Manila, January 13, 2016 — The Professional Regulation Commission held its oath taking ceremony from September 2015 Examination Licensure Examination for Professional Teachers last Sunday, January 10, 2016 at Cuneta Astrodome, Pasay City. It was divided into two programs starting from Elementary level passers from 9:00 am till 12:00 pm and the secondary level passers during the afternoon session.
The program started with a solemn invocation led by Atty. Lovelika T. Bautista, OIC, Office of the Secretary to the Professional Regulatory Board and Ms. Sosita V Ong. Hon. Paz I. Lucido, Vice Chairman, Board for Professional Teachers, warmly welcomed the honorees and guests followed by the introduction of keynote speaker by Hon. Rosita L. Navarro, Chairman Board for Professional Teachers, who also administered the oathtaking proper. Acting Chairperson Angeline T. Chua Chiaco graced the occasion as guest speaker and awarded plaque of distinction to the topnotchers and top performing schools. The event ended with closing remarks led by Hon. Paraluman R. Giron, Member, Board for Professional Teachers.
September 2015 Licensure Examination for Teachers has yielded a total of 21,461 newly licensed professional elementary teachers and 34,010 newly licensed professional secondary teachers.
Useful Links:
Source: PRC