The Department of Education, through the Bureau of Human Resource and Organizational Development- Human Resource and Development Division (BHROD-HRDD), will soon conduct this year's 2017 Principals' Test! Here are some information you need to know!
Read: 2017 Principals' Test NQESH Online Review
Read: 2017 Principals' Test NQESH Reviewer for Android Devices
DO YOU HOLD THE FOLLOWING QUALIFIED POSITIONS?
Head Teacher (one year experience)
Teacher-in-Charge or Master Teacher (2 years of experience)
Teacher III or SPED Teacher (5 years of experience)
Public School Teacher (5 years managerial and supervisory experience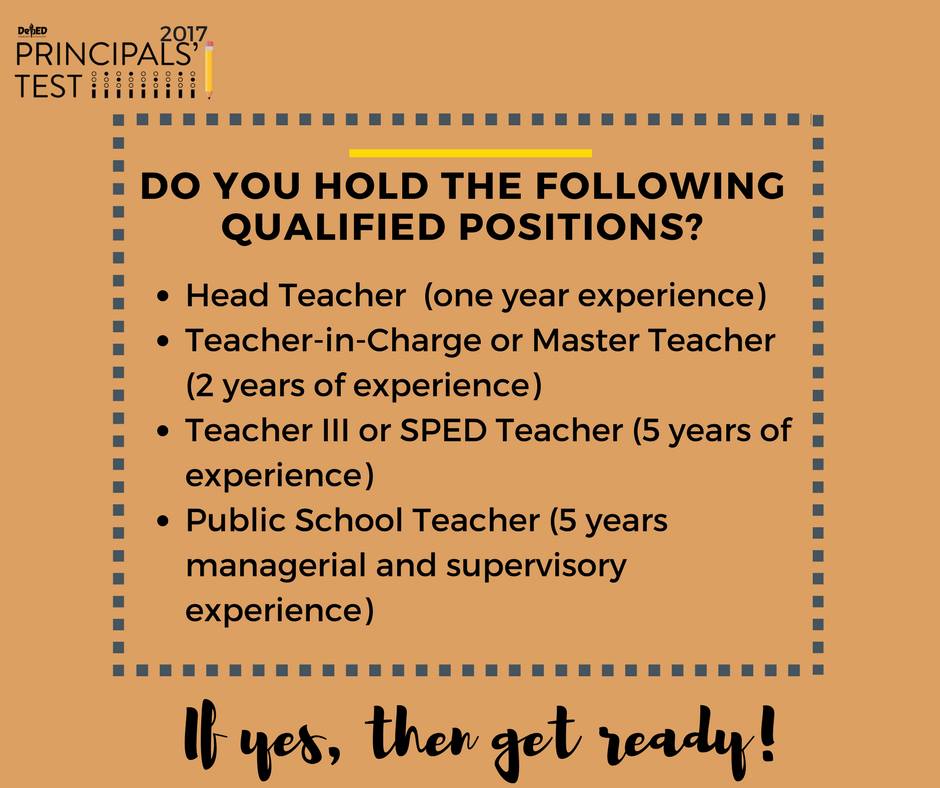 START PREPARING THE FOLLOWING REQUIRED DOCUMENTS:
Certificate of Eligibility (system-generated);
Performance Rating (Very Satisfactory) for the last two (2) rating periods;
Service Record;
Designation as Teacher-in-Charge signed by tghe SDS (if applicable);
Certification of managerial and administrative experience from DepEd-recognized private institution or CHED-recognized private higher education institution (if applicable).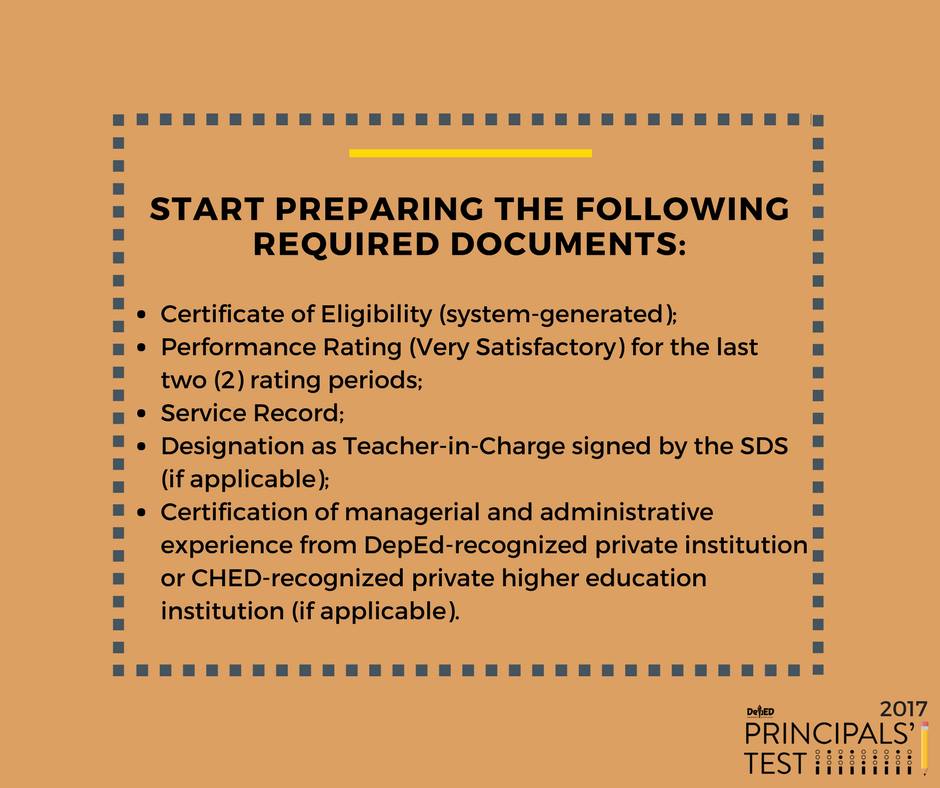 2017 PRINCIPALS' TEST ONLINE APPLICATION SYSTEM:
The online application user guide will be released on October 30, 2017.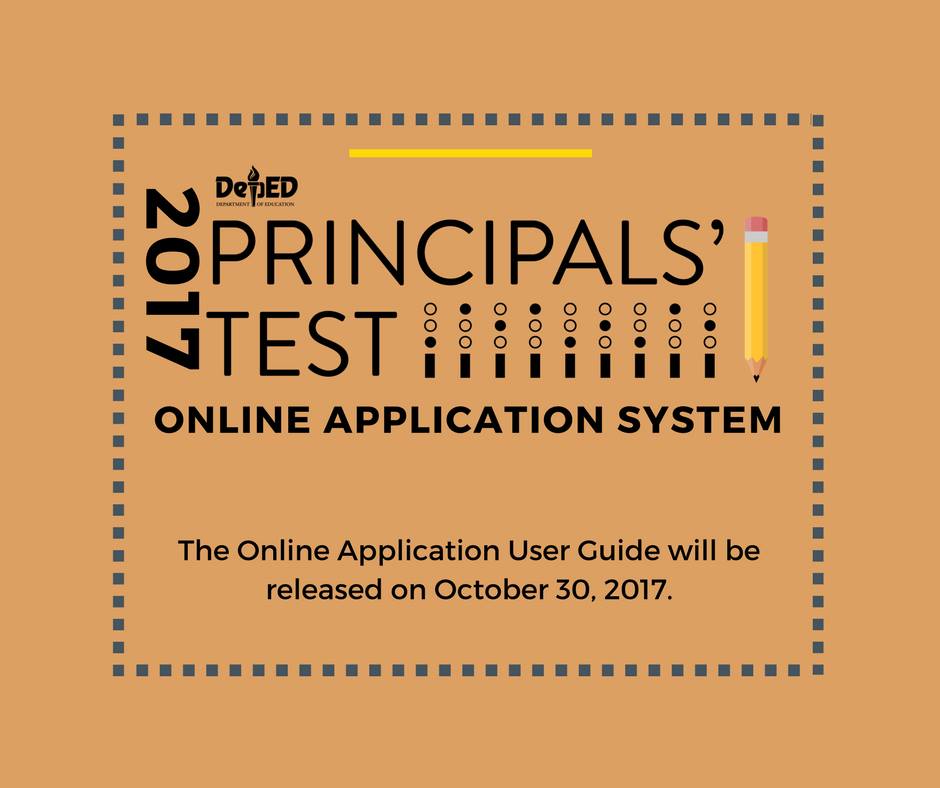 The Bureau of Human Resource and Organizational Development (BHROD) is one of the newest organizational units in DepEd. We began our operations in 2016.
BHROD has five (5) divisions under its care, namely: Human Resource And Development Division (HRDD), Personnel Division (PD), Employee Welfare Division (EWD), School Effectiveness Division (SED), and Organizational Effectiveness Division (OED).