A One Unit Two Classroom Building project funded by ABS CBN was finally awarded to Buenavista National High School of San Jorge, Samar.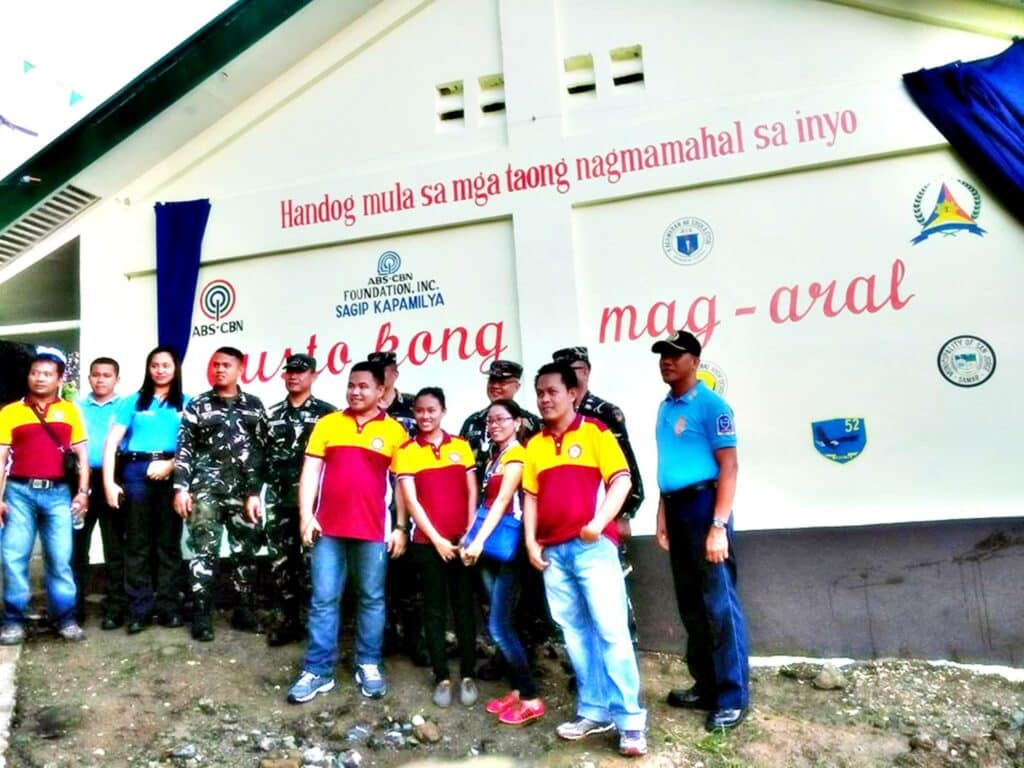 The project was built by parents who volunteered to do the construction work along with the soldiers of 43rd Infantry Battalion and the 53rd Engineering Brigade of the Philippine Army.
"It's easy and pleasant to work with communities who are also helping themselves. The spirit of voluntarism you have modeled to the children somehow compensates the resources entrusted to us by our anonymous donors" quipped Mr. Marcel Rinon, Deputy Director of Sagip Kapamilya, during the turn-over ceremony.
Witnessed by Mayor Nancy B. Grey and Battalion Commanders of the Philippine Army, the signing of the Deed of Donation was inked by the School Principal, Adela B. Bagas and Philip Fortuno of ABS CBN Sagip Kapamilya.
Among the guests and visitors who joined the momentous event were Provincial Tourism Officer – Marvin Piczon who represented the Governor, Deped Samar Planning Officer – Gerry Ocenar who represented the Office of Schools Division Superintendent, and Officials of the Philippine Army: COL Perfecto M. Rimando, COL Manuel Trece Robles, LTC Henry B. Bellen and LTC Alexander Salgado
Buenavista National High School is located five kilometers from the town proper. The school caters students coming from 25 upstream villages of the town.