DepEd Education Assessment Division (EAD) is an office under DepEd's Bureau of Education Assessment (BEA) and in-charge of the national assessment of student learning for the K to 12 Basic Education Program.
For the requests on the issuance/re-issuance of Test Certification or Certificate of Ratings (COR) in the following testing programs as of February 02, 2021:
Qualifying Examination in Arabic Language and Islamic Studies (QEALIS)
Educational Management Test (EMT)
Please download the COR Request Form here: http://bit.ly/CORRequestForm and fill out the document. To expedite the verification of test results, kindly provide all the necessary details in the form. Then upload the COR Request Form and other relevant requirements through this link: https://tinyurl.com/BEACORVerify.
Wait for DepEd-BEA's email regarding your request at least two weeks after filing.
To follow up requests or inquire further about Test Certification, Certificate of Ratings (COR), and/or verification of test results, please send your email to verification.bea@deped.gov.ph.
DepEd-BEA Verification and COR Request Form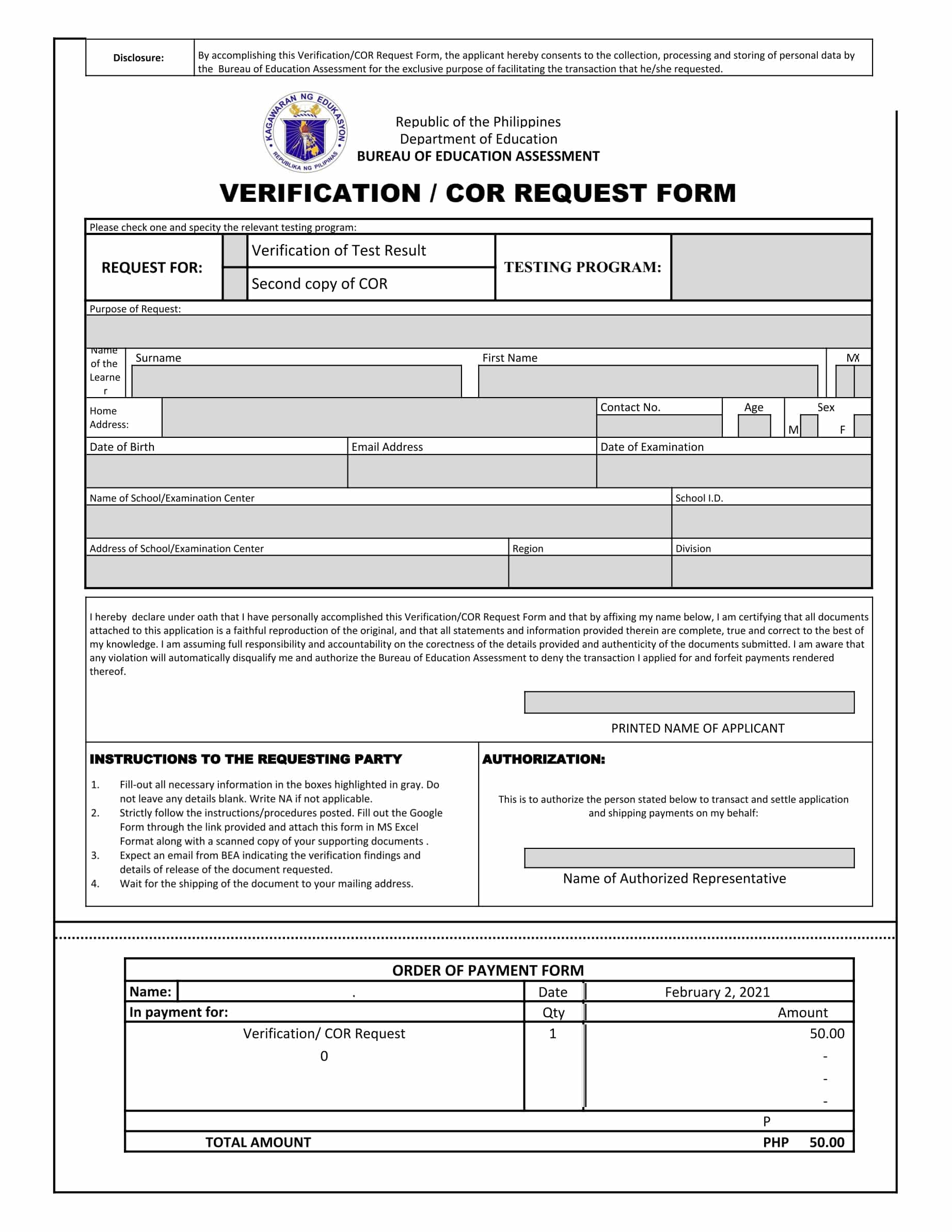 DepEd-BEA Request for Verification of Test Results and Second Copy of Certificate of Ratings Online Form
This form is intended for utilization of learners requesting for a second copy of the Certificate of Rating and entities requesting for verification of test results administered by the Department of Education-Bureau of Education Assessment.