Welcome to the Principal's Test and LET review program of TeacherPH, your road to the next level of your career. We are grateful for giving us your trust and for choosing us as your partner in enriching your knowledge in the field of education.
For years, it has been TeacherPH's dream to serve as an instrument for both public and private school teachers in the country to develop themselves professionally. And now that we have almost made that dream into realization, we thank you for being a part of us. We also encourage you to join our growing community in the country so that you can suggest more ideas on how we can better serve teachers. It gives me immense pleasure in welcoming you to our 15th session of TeacherPH's Principal's Test Review Program.
Founded in 2014, TeacherPH today has reached the heights of great success. This site was established with a vision to serve society especially the field of education with the production of quality training and materials for teachers and aspiring teachers. We focus more on the aspiring teachers (the LET takers) and teachers who want to take their career to the next level (teachers who wish to serve as administrators) because we believe that giving them the knowledge they need and the competencies they must have is essential to the future of the schools in the country.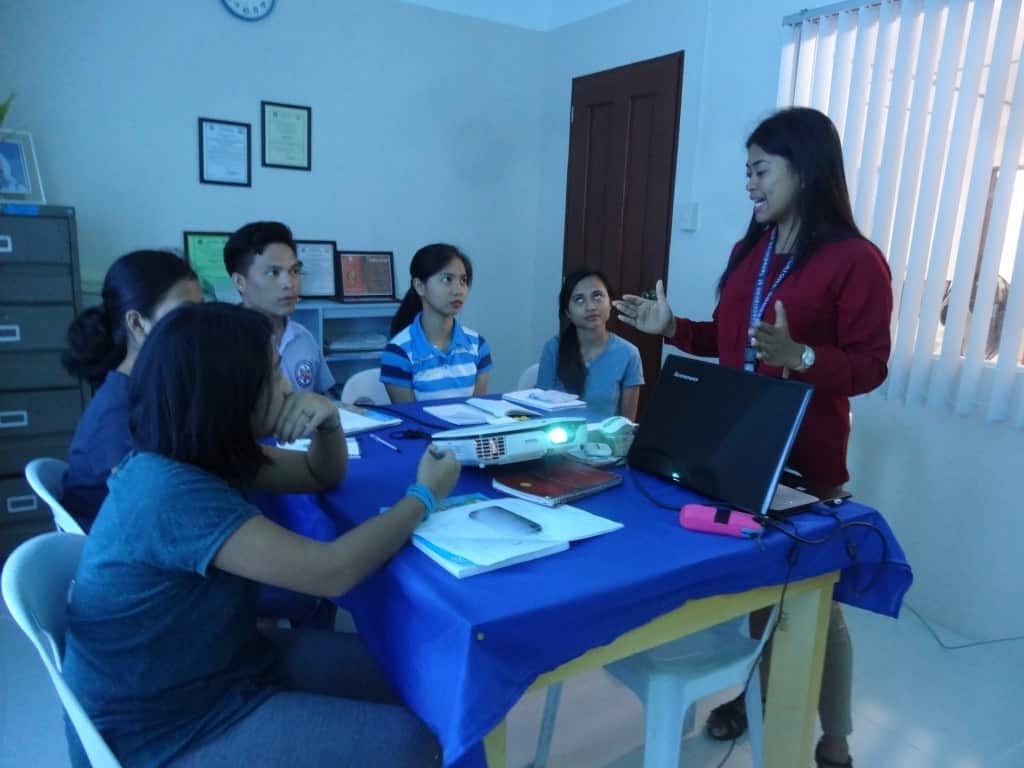 Digitalization is one of the greatest means of transforming society in the present era. It directs the virtual transformation of almost every component of our life today; the style of work, the methods of living, the way of communication, building knowledge, doing business, etc. Digitalization influences our welfare, democracy, healthcare, environment, and society overall. It won't be incorrect to say that digitalization is revolutionary and has majorly changed the face of education too. Digitalization is the most significant channel of globalization as it connects people worldwide within fractions of seconds. Thus, it will undoubtedly help TeacherPH in meeting its objectives too.
With the advent of 2020, we plan to enhance our service scope and reach out to those aspiring teachers in all the regions of the Philippines. Thus, we will establish review centers and training programs for teachers. Having said this, we can't ignore the fact that digitalization has its challenges and shortcomings too.
Some of the challenges which we may face today are reaching out to those people who don't have access to the internet or who live in remote areas. After devoting a careful thought to this problem, TeacherPH has come up with different plans to reach out to those people. Thus, a better version of Review programs like this will be born soon to serve you better. I hope that you'll have an engaging and enriching review session ahead.
WHO ARE WE AND WHAT IS OUR AIM?
We are a team of educators with proven capabilities of sharing our expertise in the field of education. Committed to give our services, especially to the public school teachers who would like to take their job to the next level, we joined together to come up with wide-ranging and efficient materials that will provide excellent knowledge and experience to those who aspire to become school heads or principals.
We believe that the participation of every educator in all educational endeavors especially in leadership and management advances the goals of the whole country's educational system. We aim to help the aspiring school heads and principals to prove their leadership and management abilities. Believing that they play a crucial role in improving the school communities in the country, we'd like to share to them the knowledge a school head or a principal must have and the core values that they must help instill to the teachers and to the community players of the next generation, the students of today.
TEACHERPH ONLINE SERVICES
PRINCIPALS' TEST ONLINE REVIEW
We provide an extensive and comprehensive review for the Principals' Test. The review period runs up to three months before the examination.
Our online tutorial and discussions through social media group are always active and available. The reviewees can interact and can share their knowledge easily. This way, they can learn more and can have access to all the necessary information one must have before taking the Principals' Test.
We have carefully selected materials and digital technology resources which are used to enable you to access academic connections and resources while also encouraging new ways of thinking.
Our downloadable resources are located in our member area.
Our face-to-face review with our dynamic coaches will soon be available.
LET ONLINE REVIEW AND COACHING
As one of its goals, TeacherPH aims to help the teachers in the country achieve excellence and success in the field of education by providing quality services, updates, and information to all teachers nationwide through an online platform.
TeacherPH's online review program started in 2015 with its aim to distribute free materials to aspiring professional teachers via the internet. Its goal is to familiarize the LET takers to the possible content of the LET especially the General Education and Professional Education tests.
Wanting to improve our services and have the passion for helping the aspiring teachers better, TeacherPH's administrators and staff decided to team-up and conceptualize a new way of providing assistance to the aspiring professional teachers. Thus, TEACHERPH'S ONLINE LET REVIEW AND COACHING WERE BORN. We are a team of competitive coaches, licensed, and experienced teachers of different specializations and positions from different parts of the Philippines.
Respond to queries about the LET examination.
Give online lectures and tutorials on essential topics that will be covered in the LET exam.
Hold online coaching via Facebook Messenger and Skype.
Hold face-to-face extensive final coaching to be facilitated by different competent and experienced educators around the country.
Provide quality learning materials for a more comprehensive review.