The Department of Education (DepEd) Enhanced Basic Education Enrollment Form (Enhanced BEEF) is the official enrollment form for basic education, which will be used to register learners for the school year. This form is not subject to any modification since it is the national standard form.
Enrollment for SY 2022-2023 shall primarily be administered through the following:
In-person enrollment. This may be done in the schools where parents and/or learners can physically process the enrollment while observing minimum health and safety standards (i.e., wearing of facemask, temperature checks upon entry, availability of alcohols, and. physical distance).
Remote enrollment. This can be facilitated by filling out of the digital forms and sending it through the official email address of the school or through any of the available messaging platforms provided by the school.
Enrollment through dropbox forms. Parents/legal guardians or the learners may fill out the forms in their homes and physically submit it through dropboxes in the schools where the learners are to be enrolled. Alternatively, schools may establish a dropbox in front of the school, in every Barangay Hall, or in any other visible location where parents and legal guardians can get the printed copy of the BEEF and submit the filled-up Form in the same dropbox.
READ MORE:
Enhanced Basic Education Enrollment Form for School Year 2022-2023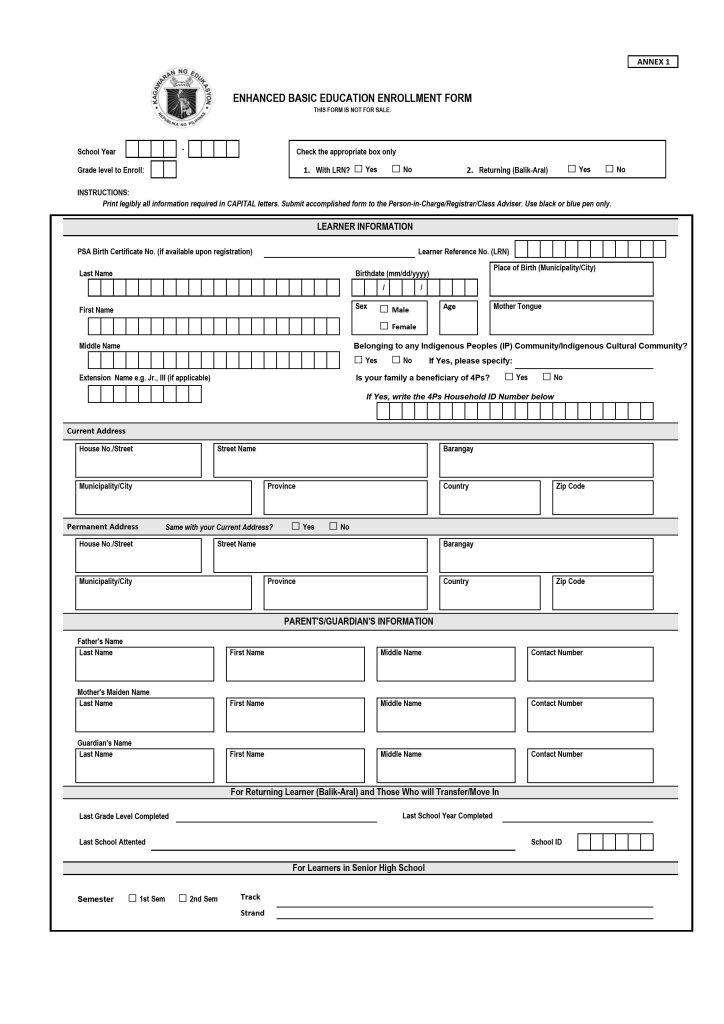 Enhanced Basic Education Enrollment Form for School Year 2022-2023 in PDF Format
Alternative Learning System Modified ALS Enrollment Form (AF2) Learner's Basic Profile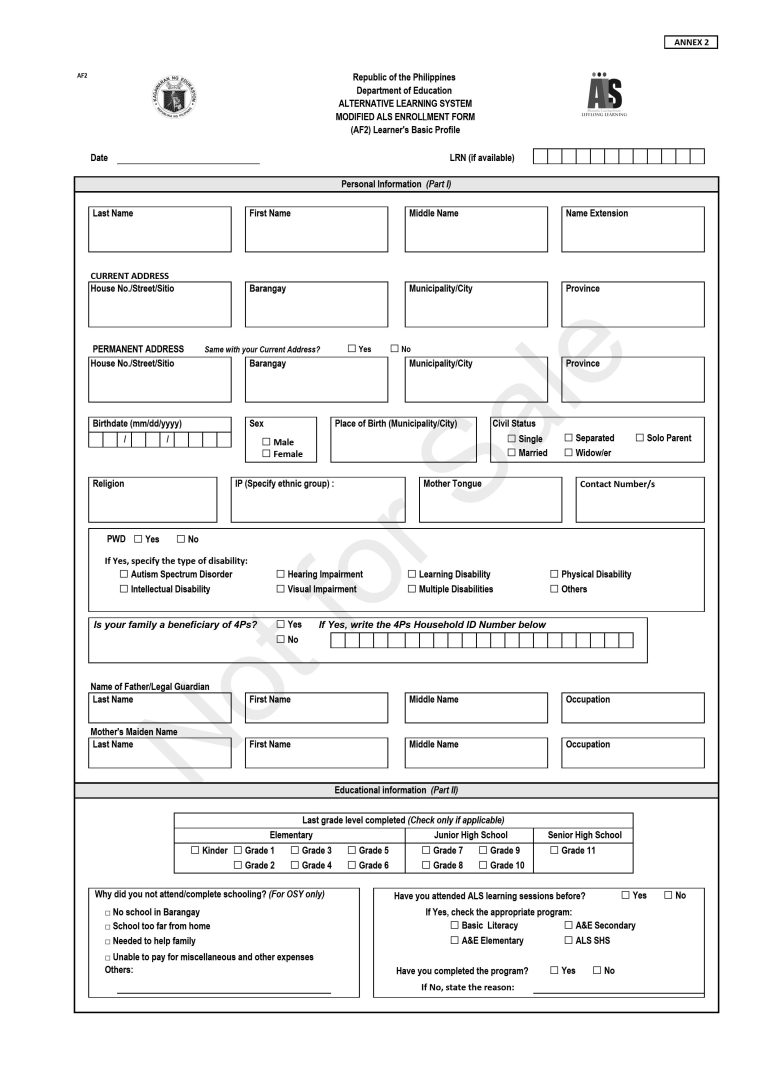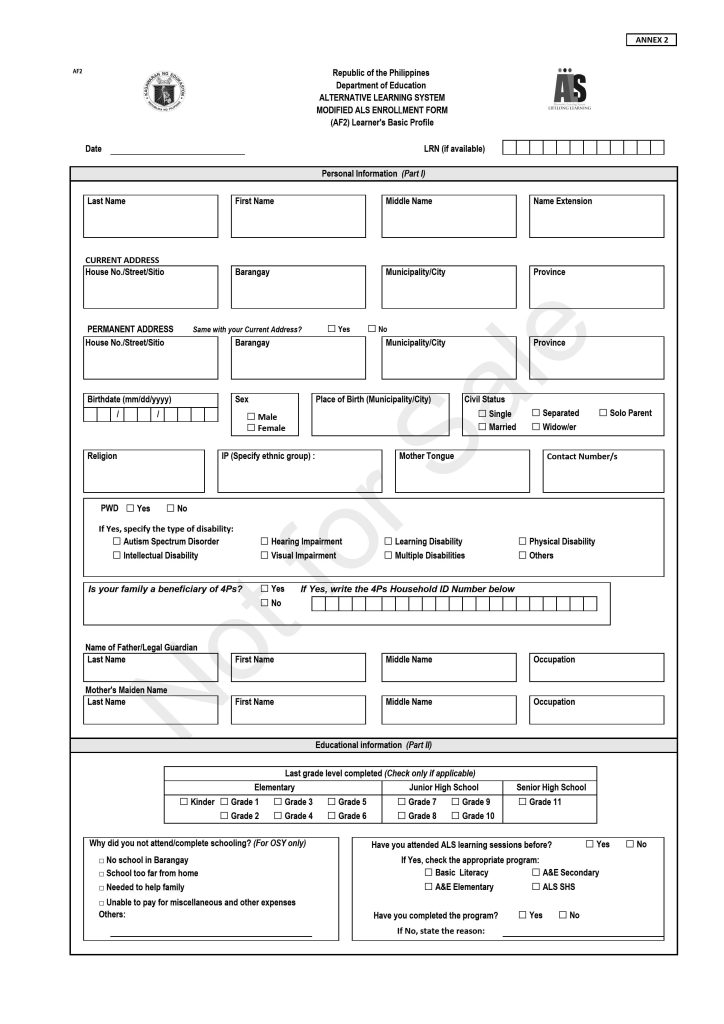 Alternative Learning System Modified ALS Enrollment Form (AF2) Learner's Basic Profile in PDF Format