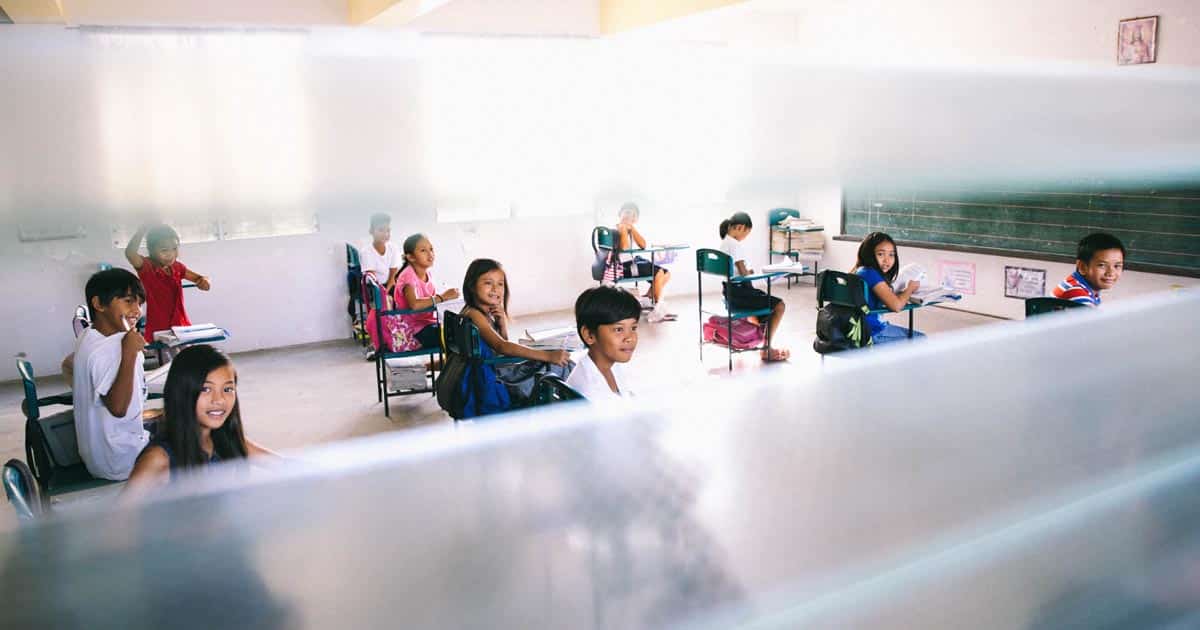 Teaching was not my cup of tea, even though I was born from a family of teachers. I was desperate to see how my parents woke up early in the morning, stayed in school for more than 10 hours, spending restless night computing grades, making lesson plans, and doing endless researches on innovative ways to teach children. More than that, I could hear them mumbling about children's traits and managing about it, and the stories went on and on. Those were real-life situations, which I used to listen and observe. Perhaps, these were a few of the reasons why I chose not to become one of them. I don't want to be piled up and be stressed out with issues on education and other things related to it.
I tried to fly away from becoming an educator, so I chose my path to fulfill a business career. However, as I rise to every step of meeting my dream, I never realized that opportunity once knocked that opened the way for this path. After years of struggle and hard work, I found myself at the portal of my own Alma Mater, getting ready for a teaching career, though confused and apprehensive of what lies ahead of me, I managed to accept things as it dawned me on that day.
I made little steps to go on despite my anxiousness. The way was endless, and loneliness engulfed me. I was bewildered with different questions in my mind. How can I manage kids with different personalities? Can I make a difference in their lives? Being with those children at first was a turmoil, pain on the neck. Indeed, I thought it was a never-ending day to day battle. A night of good sleep would comfort me from these affrays.
It took me years to accept my fate, not until once, I saw my pupil, battling in pain of hunger. My heart melted when I saw the tears in her innocent eyes running from her grimy face. Most of the time, she was not present in school. I tried to have a home visitation and eventually saw a torn house made of light materials, with ten children inside sharing a can of sardines. In her lap was her baby sister crying desperately in hunger. I never imagine a life that she is in right now.
From that very moment, I had realized that they were as well struggling creatures like me. I took her hand and gave her my warm hug and eventually felt a gasp of inner peace within me. Now, I know my purpose in life. God has led me to this path, where I can be of help to these little souls in different ways.
Education is one of the most critical aspects of a person's life and plays a crucial element in the lives of the people of every nation and every community. For children, who are living a complicated and challenging, the psychological-social link becomes essential.
Our world needs educated individuals to continue developing and nurturing the needs of these school children, and perhaps these lay in the hands of all teachers. Teaching with compassion would create an innate belief that they are an essential part of humanity as a whole.
This seemed undoubtedly true as it may provide an opportunity for creating good values and discipline. Likewise, being kind fashions a healthy environment in the classroom and in the school that will help students feel welcomed, cared for and loved, that would help them to become more open to understanding the world around them.
Every child looks at a great teacher as their inspiration amidst the chaos they are suffering deep within. Indeed, teachers are not only made to help children read and write but to love, support and inspire these little ones to prepare them for more significant challenges ahead.
Now, I know that part of my mission in life will be to uncover hidden treasures, possibilities, and magic right before my children's eyes. Yes, it is true, and any one of us would agree that teaching profession may not be a high paying job, but there are things that money can't buy, that is to be a part of your student's life and make an enormous difference through the years.