The COVID-19 epidemic brought a change from a traditional to a new normal learning environment, which altered society and particularly the educational system. Distance learning, which involves a teacher and learners who are physically separated during instruction, is one of the new standard learning setups used by the Philippines when face-to-face instruction is not available.
The Department of Education (DepEd) has introduced several various types of distant learning, including printed modular distance learning, in which learners use Self-Learning Modules (SLMs) along with textbooks and other supplemental materials to complete learning objectives. However, many of the activities contained in SLMs and textbooks are challenging for learners to accomplish, especially since some schools require learners to finish their modules for one or more learning areas in a week. Low marks, blank activity sheets, and copied student answers were given to teachers in return.
Cruz (2021) says that distance learning impacted teachers. They stated that several SLM competencies are challenging to master. As a result, they made the challenging activities simpler for the learners. Likewise, Dangle et al. (2021), found out that the huge number of activities in each module is one of the main problems encountered in the implementation of modular distance learning. The activities must be made simpler, and unnecessary topics must be excluded if mastery is to be attained as rapidly as feasible. Fewer activities are preferred by parents as well.
As a Science Teacher at Don Jose F. Yaňez Memorial High School (Bunawan National High School), a hinterland secondary public school in the Division of Iligan City, I share the same sentiments with most of the teachers. To battle this challenge, I used a new technique of providing learners' activities using a Learning Menu, which is called MENU (Menu of Essentials, Negotiables, and Uncompelled Activities) to encourage my learners to adhere faithfully to the printed modular distance learning. It aids me in choosing the best and most relevant activities from the modules and textbooks.
Wormeli (2006) suggested the use of learning menus for differentiated instruction since learners select activities from a specified list of possibilities to accomplish in a unit or for an evaluation. The MENU (Menu of Essentials, Negotiables, and Uncompelled Activities) is an intervention I have developed to follow Wormeli's approach.
I identified all activities in the SLM for a particular grading period and categorized them into three: Essentials, Negotiables, and Uncompelled. Then, I made an activity sheet where learners can select from several activities, much like a menu at a restaurant. The Essentials stands for Main Dishes which are the four (4) required tasks that all learners should complete to reach the minimum level of knowledge or understanding. Once they can complete all the essential activities, they can have 80 to 84 grades. The Negotiables stands for Side dishes that let the learners select only two (2) activities to complete and once they can complete all the negotiable activities, they can have 85-89 grades. The activities in the Negotiables require skills like application, analysis, and evaluation. Lastly, the Uncompelled or Optional Activities stands for Appetizers that let the learners select only two (2) activities to complete to get 90-100 grades. There is a total of eight activities that the learners need to complete for a grading period.
The fact that my learners' grades for the second quarter were much higher than for the first quarter led me to conclude that using MENU as an intervention is successful. The MENU assisted the learners to perform well in Science because they were aware that if they completed the Essentials, they would receive an 80–84 grade, and if they responded to the Negotiables until Uncompelled activities, they would obtain grades up to 100. The learners' improved performance can also be attributed to the fact that they were provided a wide range of options to choose from under the list of Negotiables and Uncompelled, enabling them to rapidly determine whether activities are simple or difficult for them. By checking at the MENU, parents can keep an eye on their children and motivate them to complete extra work to get grades higher than 80.
As a teacher, I've come to understand that utilizing a learning menu to deliver printed modular distance learning will enhance learning because it will prevent learners from getting tired of answering modules all year long. Since MENU excites them, they look forward to it every quarter. When they see the grades they will receive for the Essentials, Negotiables, and Uncompelled activities, they will be inspired to perform at their highest level. By examining the MENU and the outputs that they have turned in, their parents can forecast their children's performance. There is also a need to orient other teachers on the use of the learning menu since this applies to all learning areas. The use of a learning menu should also strengthen not just during printed modular distance learning but in other learning modalities as well.
References:
Cruz, K. (2021, September 13). Distance learning struggle continues. The Manila Times. Retrieved from https://www.manilatimes.net/2021/09/13/news/national/distance-learning-struggle-continues/1814527 last December 30, 2021.
Dangle, Y. R. P. & Sumaoang, J. D. (2020). The implementation of modular distance learning in the Philippine Secondary Public Schools. 3rd International Conference on Academic Research in Science, Technology and Engineering. Retrieved from https://www.doi.org/10.33422/3rd.icate.2020.11.132 last December 30, 2021.
Wormeli, R. (2006). Fair Isn't Always Equal: Assessing & Grading in the Differentiated Classroom. Portland, ME: Stenhouse.
ABOUT THE AUTHOR: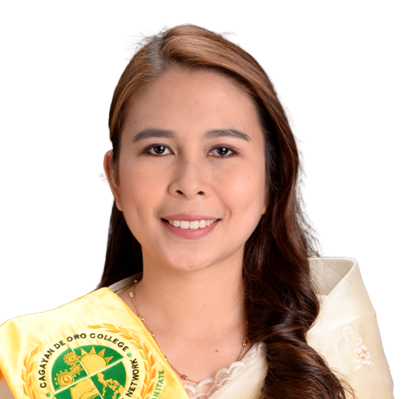 LIEZEL C. SANCHEZ, PhD
Teacher II
Don Jose F. Yanez Memorial High School (Bunawan National High School)
Division of Iligan City
Region X
2015-Present
Undergraduate: Bachelor of Secondary Education major in Biology
Post-Graduate: Doctor of Philosophy in Educational Administration and Supervision