One of the most unforgettable experience during my lovely stay in India was my short ride on a man-pulled rickshaw. Seeing the rickshaws for the first time in my life, I thought it would be exciting and fun but the moment I sat on it and when the man started pulling us, all I felt was some sort of guilt. Well, I didn't know what kind of feeling it was but there was an ache in my heart as I saw the man struggling to lift our weight. He was very old but strong and I saw the face of hardwork in his eyes. He only charged us 10 rupees (equivalent to Php 7.15). Imagine the 20 minute pulling of heavy weight on the warm streets of Kolkata. I felt that he deserved to get more from me. Though it was his own choice to choose such work, I felt that there was something very wrong in it and I believe that no man deserves to do such job.
India, like the Philippines is one of the third world countries. Like us Filipinos, most of its citizens also work fervently to support their family. The thing called "STRONG FAMILY TIES" is also evident in their culture. It was really amazing to discover such similarities in every country when you travel.
We often seek for fun and excitement whenever we travel but the real essence of it is to understand the place and the situation of people who live there.
Traveling, for me, is meant to show you the undiscovered side of the world and is meant to teach you appreciate even the littlest things you have. It gives us the wider view of the world and deepens our awareness of how people from different parts of the world struggle every day to live.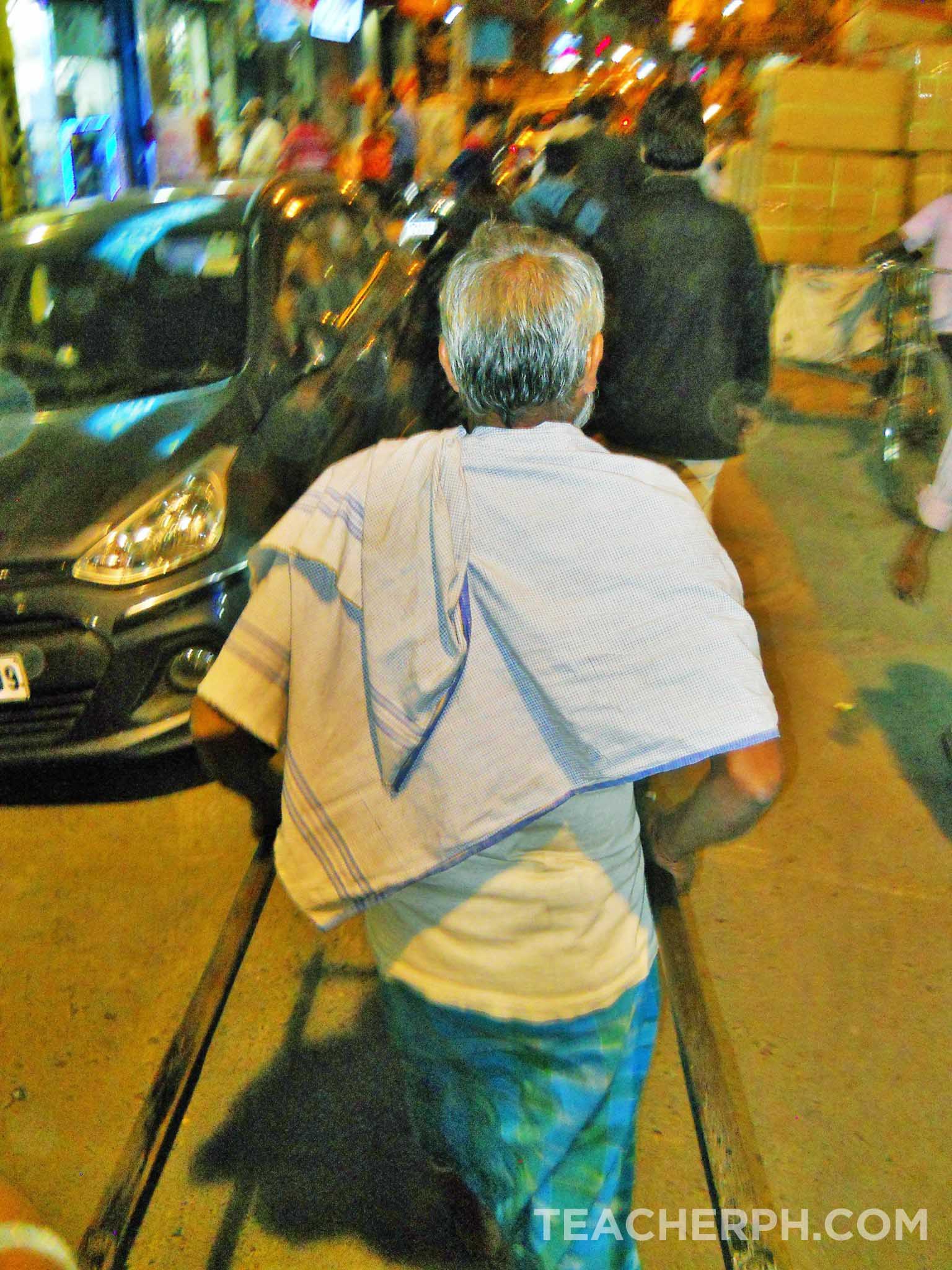 That short rickshaw ride reminded me how lucky I am for being in my shoes. It also served as a wake-up call, that we, people who are lucky not to be in the bottom of the triangle, should take actions to provide comfort to those who are pained by poverty. We should end such suffering. We simply can.
See how travel opens someone's eyes. I think we should not spend our time and money buying material things we can brag. Instead, we should wander around and let the places we see open our eyes and raise our awareness and unite us to the real world we have simply left and forgotten because of the modernization that has invaded humanity.
Let's travel! Let ourselves experience such rickshaw rides and let the elusive wisdom and enchanting experience enrich us and purify our souls.