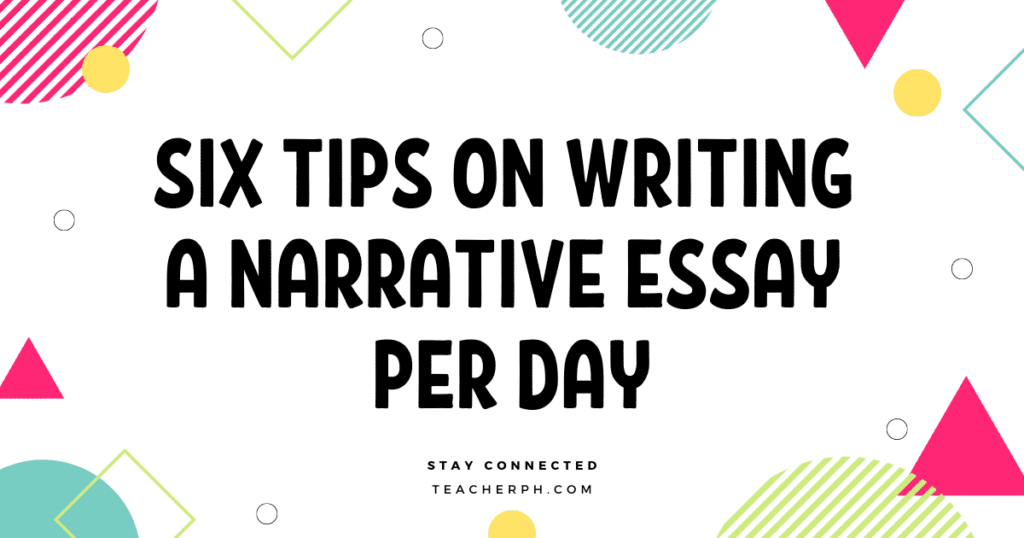 Narrative essays are prevalent in school. They help us develop our writing and descriptive skills. We narrate every single day by telling our stories to our parents, friends, and peers. And even though we can narrate without following specific rules when talking to anyone, we can't do the same when writing a narrative essay. If you have much to say but can't put your thoughts on paper, this guide is for you. We will enlist the most effective tips that will help you compose a narrative essay in just one day.
Narrative Essay: Definition and Specifics
Before we start, what is a narrative essay? A narrative essay is a kind of paper that tells a story. It uses descriptive language to portray the event. Every narrative essay has a particular structure to follow. It comprises:
Introduction

Hook
Background information
Thesis statement

Body

Situation
Rising Action
Climax

Conclusion
Every section is crucial and unavoidable. When writing, make sure to have every paragraph and sub-section. In case you don't, your teacher will likely put you the lowest grade. This, in turn, will make you think, "Who will write an essay for me and so that I can pass the course?" As you can see, there is a solution. But if you want to complete it yourself, follow these top-most tips to help you handle any narrative essay in a day.
Focus On A Hook
The hook is the paper's first sentence (also called an opening sentence). It must be catchy and good-looking. There are five types of opening sentences:
Quote
Statistic
Question
Striking fact
Shocking statement
A hook must be concise and accurate. Don't sacrifice other sections for the hook. If your topic is, let's say, How I spent my vacations, your hook may sound as follows:
I love horse riding more than my family.
It reveals the question "What?", doesn't it? This is a shocking statement, which you can further debunk.
Write A Thesis Statement
A thesis statement is the most informative sentence in your essay. It shows the reader the points that you will develop within your paper. For instance, if your topic is My tour to Disneyland, your thesis statement can be:
Never before have I been so impressed by vibrant lights, a fun atmosphere, and tasty food.
This thesis statement enlists three things: vibrant lights, a fun atmosphere, and tasty food. Your audience will know what your body part will contain after reading this sentence.
Use Time Adverbs
A narrative is a story. And every story has a sequence of events. To make your essay coherent and comprehensive, include time adverbs. A dozen time adverbs are existing, but the most often used are:
Then
Finally
After that
Later
Eventually
These usually appear at the beginning of a sentence and are followed by a comma (then is an exception).
Draft The Paper And Take A Rest
If you want to make your essay unique, you have to write the first draft. It usually shows the paper's strengths and weaknesses, which helps you perfect your work in the long run. When drafting the paper, you don't have to pay any attention to possible typos and errors. At this point, they are not crucial. It is essential to write the first version quickly and leave it aside for some time. Why? Here is the thing. When we are focused on a certain thing for a long time, our brain loses productivity and concentration. And when that happens, we are prone to omitting various mistakes.
Simply draft the paper and change your activity. Take a rest for 30 minutes and forget about your essay. You are also encouraged to stretch your body and move your head. Drink water and/or have a snack, and get back to your paper.
Editing Is Tricky
No matter what essay you write, you have to edit it afterward. Editing might be a long-lasting process. It all depends on your writing skills. If you tend to commit many mistakes or are disoriented during your writing session, editing will take you more time. However, you can still make it brisk and efficient.
First off, reread your brainchild and check whether anything sounds abnormal. If so, correct it and keep reading. When you finish reading, repeat the process. If everything looks well, great! You have almost done it! "Almost?" Yes, because here comes the next stage.
Proofreading Is A Must
Reading your own work is one thing. Someone reading your work is an entirely different thing. If you can ask anyone to check your work, you increase your chances of getting a higher grade. You don't have to hire anyone because your parents or friends will be happy to help you out!
Still, if, for any reason, you can't ask them, no need to worry. Technology has recently developed dramatically, and you can make use of them right now. These apps are helpful with any essay type, so you are free to utilize them daily:
Hemingway Editor: This tool stands for analyzing your text's readability. It highlights the words and suggests replacing them to boost your essay's comprehension. Hemingway Editor is a free tool that many prolific writers use.
Grammarly: You have probably heard of this app, if not already used. Grammarly is an outstanding tool that focuses on grammar, lexis, and punctuation. Simply drag your text into Grammarly, and it will show you what to correct. Grammarly is freemium.
Thesaurus: English is a splendid language that has myriads of adjectives and adverbs. Many words are forgotten. But their meaning remains spectacular. After all, why not jazz up your narrative with a bunch of spectacular epithets?
In A Nutshell
If you have to write a narrative essay, you have a chance to describe an event or a story and get a standing ovation. But to use this chance, you must know how to begin the paper and glue your thoughts together. The mentioned tips will not only help you achieve this, but they also will help you complete a narrative essay in a day.