A Memorial Marker for those who perished in the ire of Typhoon Yolanda
On November 8, 2013, Typhoon Yolanda, said to be strongest typhoon to make landfall in the history of the world, hit the Samar and Leyte provinces leaving heavy damages and unimaginable devastation in its wake.
We did not only lose infrastructure, properties, livelihood, homes; we lost loved ones on that painful, fateful day.
People often have short memories and lest we become complacent and forget the fury of Mother Nature, this monument was build as a reminder that we should never ignore nor take lightly weather warnings. Likewise, this should also serve to remind us that no typhoon, no storm surge, no disaster can defeat the indomitable spirit of the Samarnon.
To those who perished, your memory lives on..etched in our hearts and on this memorial.
Unveiling of Yolanda Memorial Monument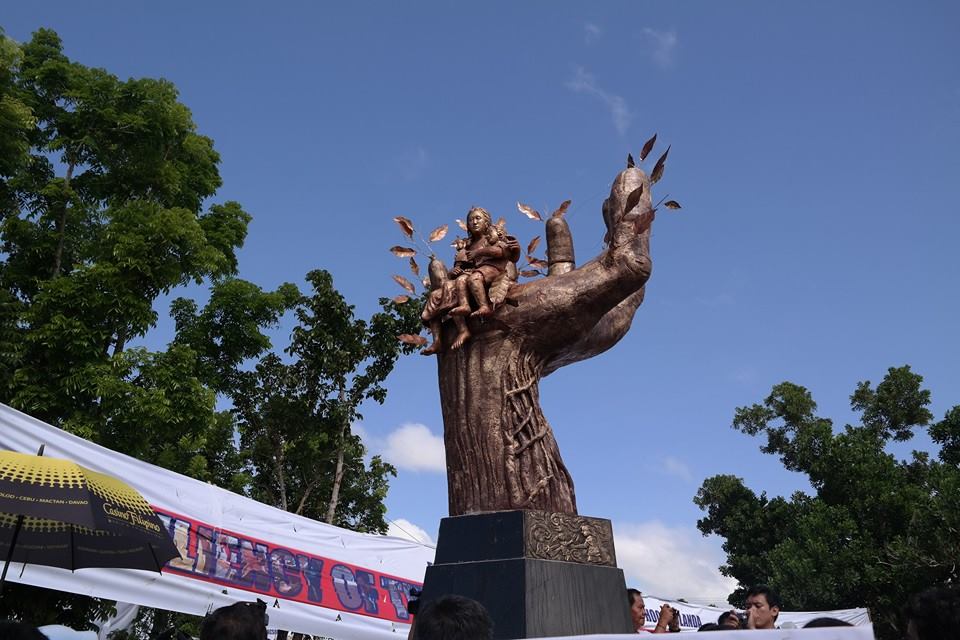 Photo Courtesy:
Congresswoman Milagrosa T. Tan, 2nd Disrict of Samar
Governor Sharee Ann Tan – delos Santos
Vice Governor Stephen James T. Tan