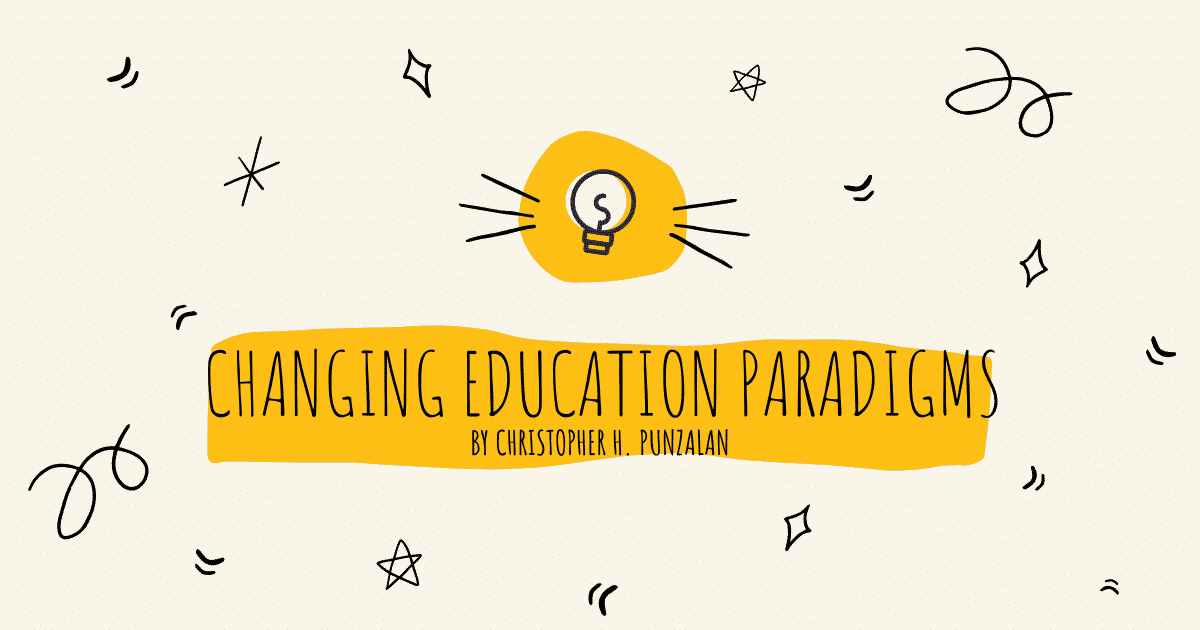 There are a series of continuous developments in the field of education which are found to be essential in order to obtain the prescribed growth of learners. In recent times, most of the educators tend to discover innovative teaching strategies that will be able to cope with the current demand of the educational system.
Based on the video presentation of Changing Education Paradigms, education strives to concentrate on the economic and cultural well-being of the current educational system that enlightens the issues and problems needed to overcome by the modern teachers and learners. These two factors can be considered as a basement to support the dynamic improvement of the education system. As for me, economics is a great value for a single or group of states for them to foresee developments through innovative-thinking that will help build a better future while cultural aspect is the basis or heritage that a country can showcase to others in order to discover developing trends and issues. These two perspectives I think can be a better foundation to meet our desired goals in educational advancement by providing every learner the capacity to individually respond to the changes in the environments and life satisfaction.
What we should do according to the video presentation is to promote an intellectual culture of enlightenment as this goal would create originality or identification and be able to promote our own heritage to come up with a more advanced but different type of educational system from the other nations. Also, it is a task for us teachers to create a space for the students to view economic circumstances so that they may be able to build strategic ways to help the country become sustainable. These two things are too significant for us educators since these view realizations of the world and we can integrate these tips in our teaching strategies. As an integrated science teacher, it is a challenge for me to incorporate lessons from different interests and how to land on a specific goal where my students can easily adapt to the learning requirement. It is my part to develop inventive thinkers and problem solver individuals according to the current program implemented in the country. I know it is a challenging task for now but I know through continuous self-improvement I can be able to impart better learning and significant knowledge to my students. The current situation of our educational paradigm is that it is modeled in industrialization. This condition is part difficult to be achieved by the learners and workforce of the future so for them to meet this objective we educators must realize to act according to it first before we teach our students about it. We should become good models of sustainable development and progress to promote a good understanding of each learner we have in our class. 
Another thing is the standardization of education paradigm and I was a graduate of the previous educational curriculum of this country could really agree with this connotation. We, teachers, should develop our pattern in imparting knowledge and executing our jobs by allowing freely our students to discover their capacities on how they will interact with our given tasks or assignments. The reason why differentiated classroom strategies became a contemporary approach to teaching the K to 12 Curriculum was that it supported the capabilities or strengths of individual differences among learners. The question now is how do we square that circle? What are the helpful techniques that can create an avenue whereas students can be able to become creative? Divergent thinking is one way to advance the essential capacity of learners and widen their opportunities in different fields instead of adapting a convergent way of thinking. This motivation is a tool for us modern teachers to elevate the collaborative outcomes and engage our learners in a more industrialized environment who are inventive-thinkers and future developers.