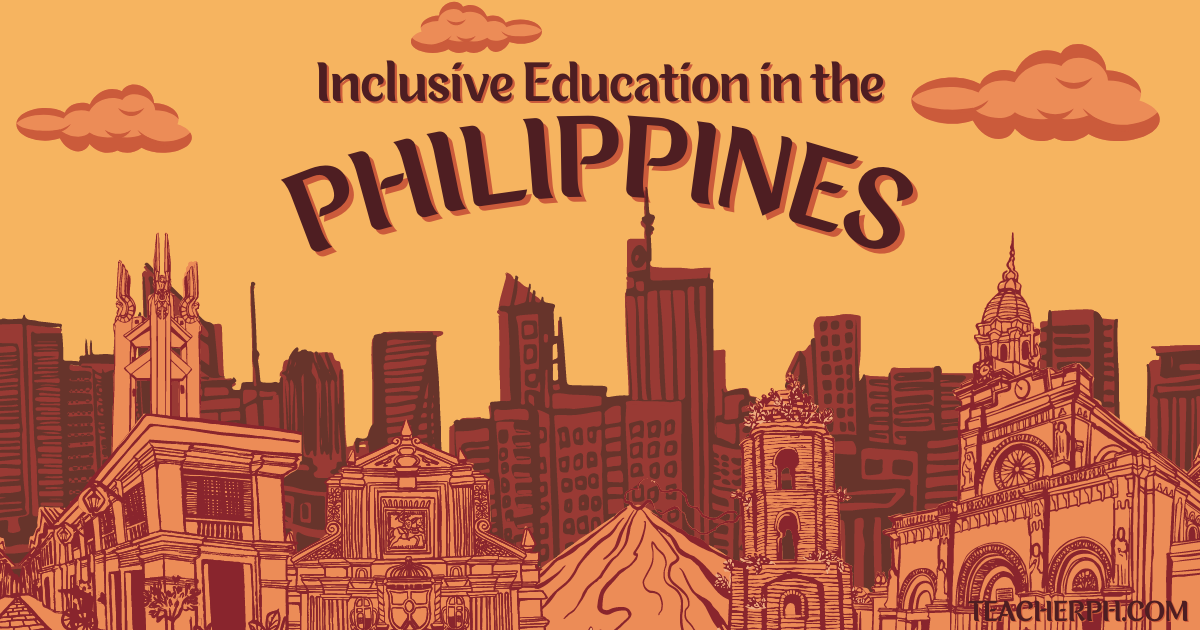 Inclusive education is a process that involves the active participation of students, families, educators, and other community members in the planning, implementation, and evaluation of educational programs and services that meet the needs of all students. It is a way to ensure that all students have an opportunity to learn and participate in their school community's life.
Importance of Inclusive Education
There are many reasons why inclusive education is important. Firstly, it ensures that all students have an opportunity to learn and grow in a safe and supportive environment. Secondly, it prepares students for the real world by teaching them how to work with people of all abilities. Finally, it helps to break down barriers between people with and without disabilities and promotes understanding and acceptance.
How the Philippines Is Moving Towards Inclusive Education
The Philippines has been working on implementing various programs and initiatives to support inclusive education. One such initiative is the "Inclusive Education for All" program, which provides training and support to teachers, parents, and school administrators on how to best meet the needs of all students.
The Philippines has been working towards inclusive education by training teachers. The Department of Education (DepEd) has been working with the United Nations Educational, Scientific and Cultural Organization (UNESCO) to train teachers to include students with disabilities in their classrooms. This training covers topics such as adapting instruction for students with disabilities, creating a supportive learning environment, and working collaboratively with parents.
The Philippines has also been working to develop policies that support inclusive education. One such policy is the creation of Special Education (SPED) schools, which are designed specifically for students with special needs. These schools provide services and accommodations, such as smaller class sizes, specialized instruction, and adaptive technology, which help ensure that these students can thrive in an academic setting.
Another policy that promotes inclusive education is the Alternative Learning System (ALS), which provides non-traditional learning opportunities for students who have dropped out of school or cannot attend regular classes due to health or other reasons. ALS programs offer a variety of courses, including vocational training and basic literacy and numeracy courses, which allow students to learn at their own pace and in a comfortable environment.
In 2019, the Department of Education (DepEd) released DepEd Order No. 21, titled Policy Guidelines on the K to 12 Basic Education Program includes a policy framework on inclusive education. This framework promotes the right of every Filipino to quality, equitable, culture-based, and complete basic education.
In addition, former President Rodrigo Roa Duterte signed into law Republic Act No. 11650, dated March 11, 2022, titled Instituting a Policy of Inclusion and Services for Learners with Disabilities in Support of Inclusive Education Act. This policy will identify the rights of people with disabilities, outline strategies for improving access to education and other services, and identify areas where additional support is needed.
The Philippines has made significant progress towards inclusive education in recent years. However, there is still work to be done. In order for inclusive education to be successful, it is vital that everyone involved – including students, families, educators, and community members – work together towards common goals.
Making Inclusive Education a Reality in the Philippines
The Philippines is making strides towards inclusive education, but more work still needs to be done. Here are some things that need to happen in order for inclusive education to become a reality in the Philippines:
First, all schools must be properly equipped to accommodate students with disabilities. This includes having ramps and elevators for students who use wheelchairs, Braille textbooks for students who are blind or have low vision, and sign language interpreters for students who are deaf or hard of hearing.
Second, all teachers must be properly trained to teach students with disabilities. This training should cover everything from accommodations and modifications to behavior management.
One way to make schools more inclusive is by training teachers to work with students with disabilities. Teachers need to identify the different types of disabilities, understand what they can do, and know how best to help them learn. Inclusive education also involves making sure that there are enough resources for students with disabilities, such as special equipment or materials they need in order to learn.
Third, there needs to be more support from the government. The government needs to provide funding for inclusive education initiatives and ensure that all schools comply with the law.
Fourth, there needs to be more awareness about inclusive education. This includes educating parents, teachers, and students about what inclusive education is and why it is important.
What Teachers Need to Know About Inclusive Education
Making schools inclusive is essential, but having the right teachers to help make this happen is also important. Here are some things that teachers need to know about inclusive education:
First, teachers must be aware of the different types of disabilities students may have. This includes everything from physical disabilities to learning disabilities. Teachers should be familiar with the accommodations and modifications that may be needed for these students to succeed in school.
Second, teachers need to be patient and understanding. Not all students learn the same way; some students may require more time and assistance than others. It is important to be patient and help these students at their own pace.
Finally, teachers need to be open-minded and flexible. Inclusive education is still a new concept for many schools, and some changes may be required for it to work correctly. Teachers must be willing to adapt their teaching style to meet the needs of all their students.
Conclusion
Inclusive education is one of the most critical steps to creating a more just and equitable society. By providing all students with an equal opportunity to learn, grow, and be themselves, we are setting them up for future success. We must continue working together to break down barriers between different groups of people and ensure that everyone feels welcomed and valued in our educational institutions.
The Philippines is moving towards inclusive education in a big way, and it is important that every community has access to quality education for all students. With the right tools and resources, educators can help all students reach their full potential.
READ MORE:
Benefits of Inclusive Education for All Students
How Does Education Contribute to Community Development
Importance of Physical Education Classes
How Quantitative Research Can Help Senior High School Students
How to Cite this Article
Llego, M. A. (2022, August 25). Inclusive Education in the Philippines. TeacherPH. Retrieved August 25, 2022 from, https://www.teacherph.com/inclusive-education-philippines/