Update:
May 28, 2018
DepEd Memorandum No. 093, s. 2018
RESULTS OF THE 2017 PRINCIPALS' TEST
To:
Undersecretaries
Assistant Secretaries
Bureau and Service Directors
Regional Directors
Schools Division Superintendents
Public Elementary and Secondary School Heads
All Others Concerned
1. The Department of Education (DepEd), through the Bureau of Human Resource and Organizational Development (BHROD), announces the Results of the 2017 Principals' Test administered in 22 testing centers nationwide on December 17, 2017.
2. The examination consisted of situational questions relevant to the role of a school head. The questions were anchored on the National Competency-Based Standards for School Heads (NCBSSH) as stipulated in DepEd Order No. 32, s. 2010. In order to pass the test, takers must obtain a rating of at least 70% in each of the three cluster domains, as follows:
| Cluster | Code | National Competency-Based Standards for School Heads Domains | Item | Score of at least 70% |
| --- | --- | --- | --- | --- |
| 1 | SL | School Leadership | 65 | 45 |
| | PPAIE | Personal and Professional Attributes and Interpersonal Effectiveness | | |
| 2 | IL | Instructional Leadership | 65 | 45 |
| | | Creating a Student-Centered Learning Climate | | |
| 3 | HRMPD | Human Resource Management and Professional Development | 70 | 49 |
| | PICP | Parents Involvement and Community Partnership | | |
| | SMO | School Management and Operations | | |
| | | TOTAL | 200 | |
3. The list of the 2017 Principals' Test passers is enclosed. This is also available at BHROD Facebook page https://www.facebook.com/DepEd BHROD. The official result of all the test takers may be accessed through www.deped.gov.ph using their respective examinee numbers. Their individual certificate of rating (COR) will be forwarded to the regional offices through their respective Quality Assurance Division.
4. The results are final, and the Department shall not entertain requests for rechecking of examination papers, and appeal for recalibration of scores.
5. Request for reprinting of COR may be granted upon the approval of the Director of BHROD. Requesting party should submit a letter stating a valid reason for the request.
6. For more information, contact the Bureau of Human Resource and Organizational Development-Human Resource and Development Division (BHROD-HRDD) through email address at bhrod.hrdd@deped.gov.ph or through mobile phone no. 0956-058-7411.
7. Immediate dissemination of this Memorandum is desired.
LEONOR MAGTOLIS BRIONES
Secretary
2017 PRINCIPALS' TEST OFFICIAL LIST OF PASSERS
[scribd id=380444902 key=key-kFaHt3vsH0Ska0XoTGdx mode=scroll]
DOWNLOAD DEPED MEMORANDUM NO. 93, s. 2018 (TeacherPH Facebook Group – Click Here)
---
2018 PRINCIPALS' TEST ONLINE REVIEW
Want to pass the 2018 Principals' Test? We can help you take your career to the next level! Enroll now in our 2018 Principals' Test Online Review Program which will start on June 11, 2018.
For more details about the enrollment, you may visit this page: 2018 Principals' Test Online Review
Our review materials were created by known and top academic titans in the field of education. For a very affordable price of Php 2,500.00, you will be able to enjoy our comprehensive review plus enjoy online discussion with your fellow professionals who are taking the same path. You can also review at the time convenient for you through our android application. We provide fresh test questionnaires and on-time sample items.
For more details visit our page, Principalstest.com
We believe in providing the highest level of coaching and service in order to foster individual growth and future success, and therefore constantly work to improve the quality of our courses, materials, and staff. Every day, we strive to carry on that mission by promoting triumph through education, cultural sensitivity, and empowerment through knowledge.
See you!
Featured Instructor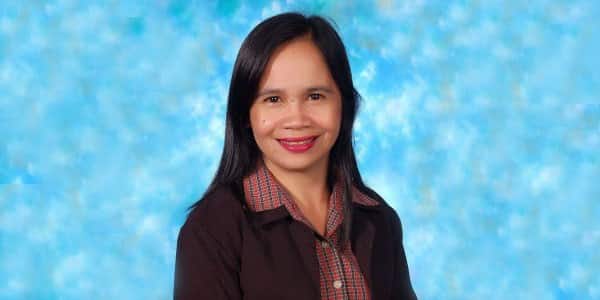 Margarita L. Galias began her career in education as a high school math and physics teacher in Immanuel Lutheran High School in Malabon City and Manila Central University, Caloocan City before serving as a public school teacher in Sorsogon City in 1995. She was a university scholar and graduated cum laude with a bachelor's degree in Education, major in Math-Physics from De La Salle Araneta University. She also holds a master's degree in Management, major in Administration and Supervision from Sorsogon State College. She is now currently employed in Mercedes B. Peralta Senior High School as a classroom teacher and a guidance counselor designate.
Updates:
May 25, 2018 – The result for the 2017 Principals' Test is expected to be out on/before June 1, 2018.
May 29, 2018 @ 12:00 PM – Results of the 2017 Principals Test will be posted today at DepEd Facebook Page due to system maintenance of DepEd website. Link can also be found here…Congrats to all Passers