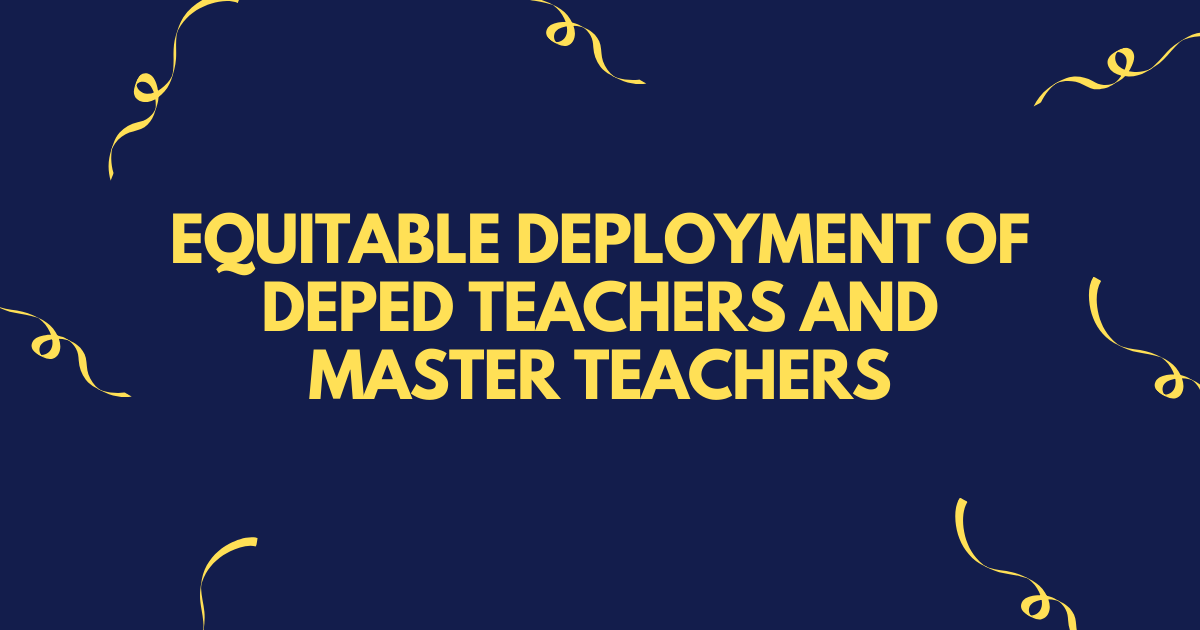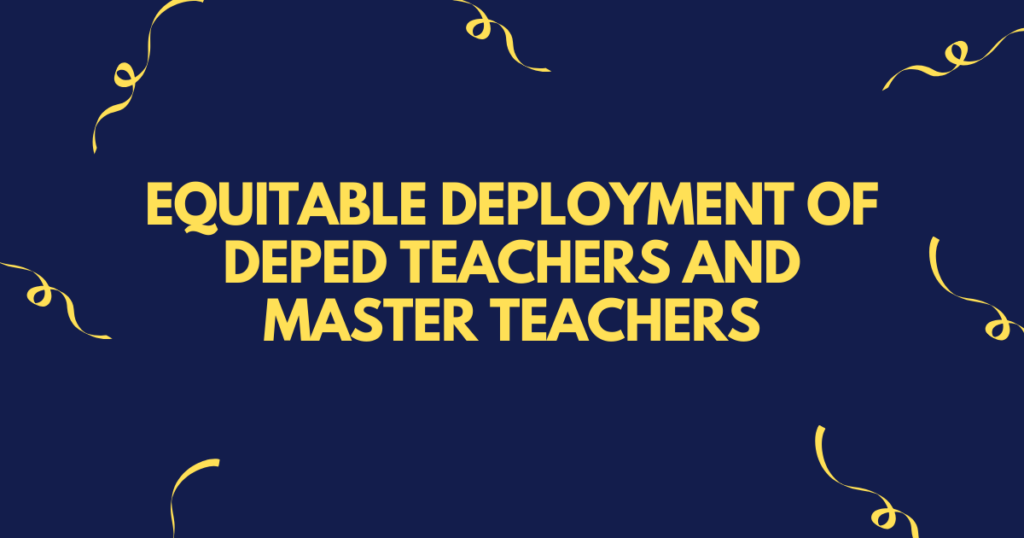 The DepEd Basic Education Information System (BEIS) Teacher Deployment Analysis for the previous school years consistently reveals inequity in the deployment of teachers. While some schools have excess teachers and master teachers, other schools are perennially lacking in teachers. Hence, it is imperative to rationalize the deployment of teachers and effect transfers in the interest of promoting access to quality basic education.
As stated in DepEd Order No. 22, s. 2013, while efforts shall be exhausted to secure the consent of a teacher to be transferred, there are certain conditions that can validly be considered as "in the exigency of service" and transfers may be made without the consent of the teacher. These include the following:
a. When the pupil/ student-teacher ratio of the school did not meet the planning standards
b. When there is a considerable decrease in enrollment in certain schools
c. When the teacher is declared excess by the principal/ school head and his/her expertise/ area of specialization is needed in another school/ district as in the case of Master Teachers I and II.
As such, in the event that teachers are transferred in the exigency of service, the following may serve as a guide in the decision on whom to transfer:
a. Teachers who were last to be hired (Last in, First out)
b. Non-residents of the barangay or municipality where the school is located;
c. Residents of the barangay or municipality of the proposed recipient schools; or
d. Secondary school teachers teaching subjects other than their areas of specialization.
CONTINUE READING: DepEd Guidelines in the Identification of Excess Teachers and Master Teachers in the School
Reference:
JOSITA B. CARMEN, CESO V
Schools Division Superintendent