Are you anxious about your first day of school? You're not alone. Every student feels a little apprehensive on the first day of school. But don't worry; with some preparation, you'll be ready to tackle anything that comes your way.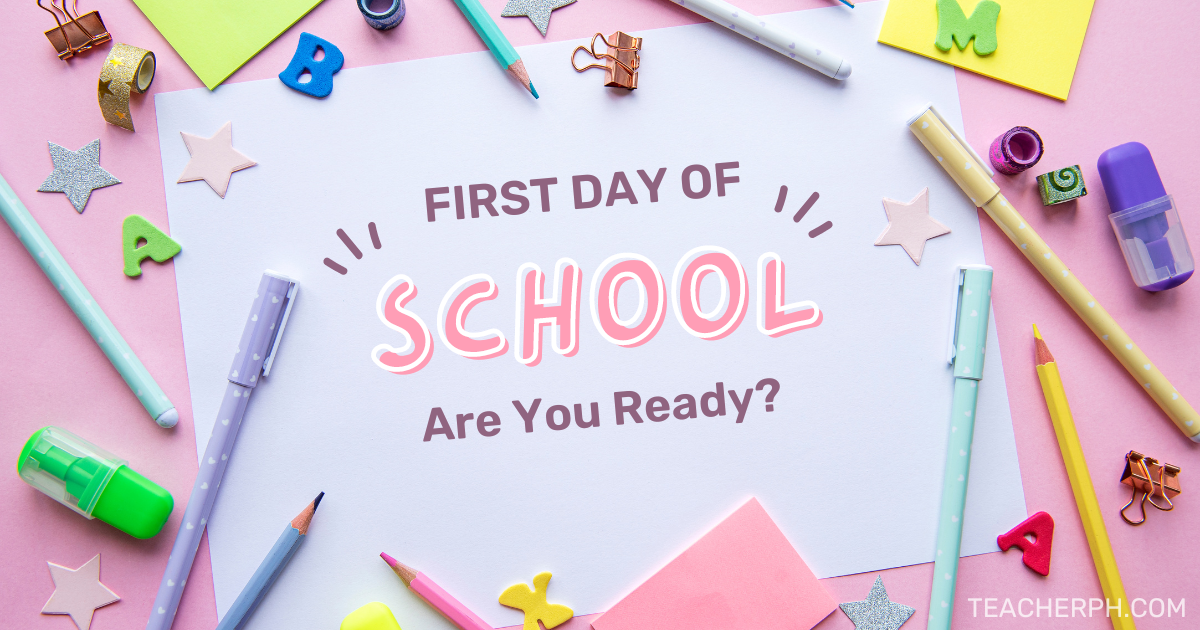 First Day of School Tips for Students
For many students, the first day of school can be a little overwhelming. There are so many new people to meet, new teachers to get to know, and new classrooms to explore. But with a little preparation, you can make the most of your first day. Here are some tips to help make your first day a success.
Get a Good Night's Sleep
You'll want to be well-rested for your first day of school. Make sure you go to bed early the night before to be fresh and ready to learn in the morning.
Wake Up Early
Waking up early will give you time to eat a nutritious breakfast and prepare for the day. Arriving at school on time will also set a good precedent for the rest of the year.
Wear a Face Mask
It is now more important than ever to take precautions against the spread of COVID-19. One of the best ways to protect yourself from this virus is to wear a facemask. But make sure your facemask is effective by following these tips:
Make sure your facemask fits well and covers your nose and mouth completely.
Keep your facemask on at all times, even when you're not around other people. The virus can still be transmitted through the air.
Replace your facemask often, especially if it becomes wet or dirty. A fresh mask will provide better protection against the virus.
Dress Comfortably
Another essential thing to remember is to wear your school uniform correctly. Make sure your shirt is tucked in and that all of your buttons are buttoned up. Your pants should be pulled up at your waist, and your shoes should be tied properly. Following these guidelines will help you look neat and professional on your first day of school.
If you're unsure what your school's uniform consists of, ask your parents or teachers. Some schools require students to wear specific clothing, while others allow students to wear their own clothes as long as they follow a particular dress code.
If you have to wear a specific type of clothing, make sure you try it on and make any necessary adjustments before the first day of school. That way, you'll avoid any last-minute surprises and be comfortable in your uniform from the start.
And if you're allowed to wear your clothes, follow the dress code closely. There's nothing worse than getting sent to the guidance office on your first day of school because you're not following the rules. So, read the dress code carefully and ensure you're dressed appropriately.
Bring All the Supplies You Need
From pens and pencils to paper and textbooks, be sure you have everything you need before heading to school. This will help you avoid borrowing supplies from classmates or the teacher.
You may also want to bring a water bottle and snacks to stay hydrated and energized throughout the day.
Meet Your Adviser
Introduce yourself to your teacher and let them know if you have any questions or concerns. Getting to know your teacher will make it easier to ask for help when you need it.
Get to Know Your Subject Teachers
Your teachers are an essential part of your education. Take the time to get to know them and let them know you're interested in learning. They will be more likely to help you if they know you're serious about your education.
Sit in the Front Row
Studies have shown that students who sit in the front row are more likely to pay attention and do better in class. So, to get a head start on the school year, find a seat in the front of the room.
Be Engaged
Participating in class will help you learn the material and make a good impression on your teacher. So, when you're unsure of an answer, please raise your hand and try it.
Make Friends
Knowing your classmates will make the school year more enjoyable. You can start by introducing yourself and sitting with someone new at lunch.
Be Positive
A positive attitude will go a long way on your first school day. So, even if you're feeling a little nervous, remember that everyone feels that way on the first day. Just take a deep breath and relax. You've got this!
Be Prepared for Change
The first day of school is always full of surprises. Expect things to be different than what you're used to, and be prepared for change. It can be challenging at first, but it's also an excellent opportunity to learn new things and grow as a person.
First Day of School Tips for Parents
The first day of school can be exciting and nerve-wracking for kids and parents alike. Here are a few tips to help make the first day a success.
1. Talk to your child about what to expect. The more prepared they are, the less anxiety they will feel.
2. Help them organize by setting up a homework station or packing their backpack the night before.
3. Make sure they get plenty of sleep the night before. A rested mind is a better learner!
4. Give them a big hug and send them off with encouragement. Let them know that you're there for them, no matter what.
5. Finally, take a deep breath and relax. Everything will be alright!
Staying Safe During the School Year
As the new school year begins, students across the country are anxious about the potential for COVID-19 to impact their education. While schools are taking precautions to protect students and staff, it is essential to remember that it is still important to go to school. Here are some tips for staying safe during the school year.
Always wear your face mask and change it regularly after class.
Wash your hands regularly and often, especially before you eat or touch your face.
Avoid touching your eyes, nose, and mouth.
Avoid close contact with people who are sick.
If you feel sick, stay home and avoid contact with others.
Cover your nose and mouth when you sneeze or cough.
Stay informed about COVID-19 and follow the advice of health officials.
With these tips in mind, you can help keep yourself healthy and safe during the school year. Remember, your education is important, so don't let COVID-19 keep you from achieving your goals.
Now that you know what to do, it's time to get packing. Make sure you bring all the essential supplies on your school list, and don't forget to pack a healthy lunch. And most importantly, have fun! The first day of school is exciting, so enjoy every minute. We'll see you soon.
How to Cite this Article
Llego, M. A. (2022, August 27). First Day of School Tips for Students and Parents. TeacherPH. Retrieved August 27, 2022 from, https://www.teacherph.com/first-day-school-tips-students-parents/
READ MORE:
Top Qualities of an Effective Teacher
Inclusive Education in the Philippines
Benefits of Inclusive Education for All Students
How Does Education Contribute to Community Development
Importance of Physical Education Classes
How Quantitative Research Can Help Senior High School Students