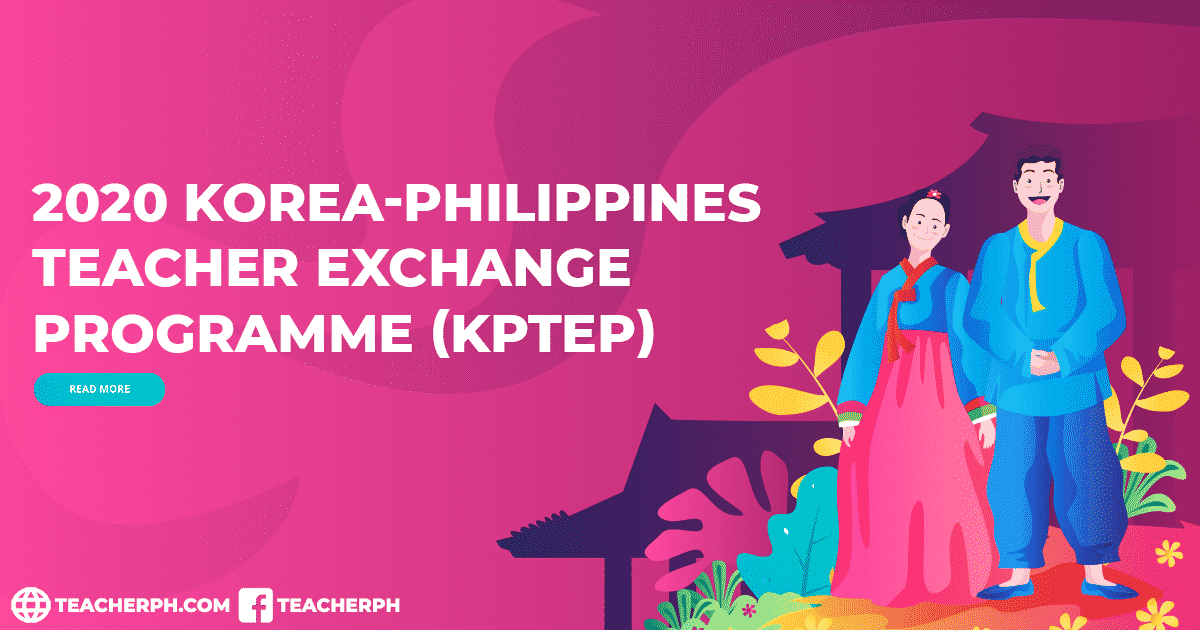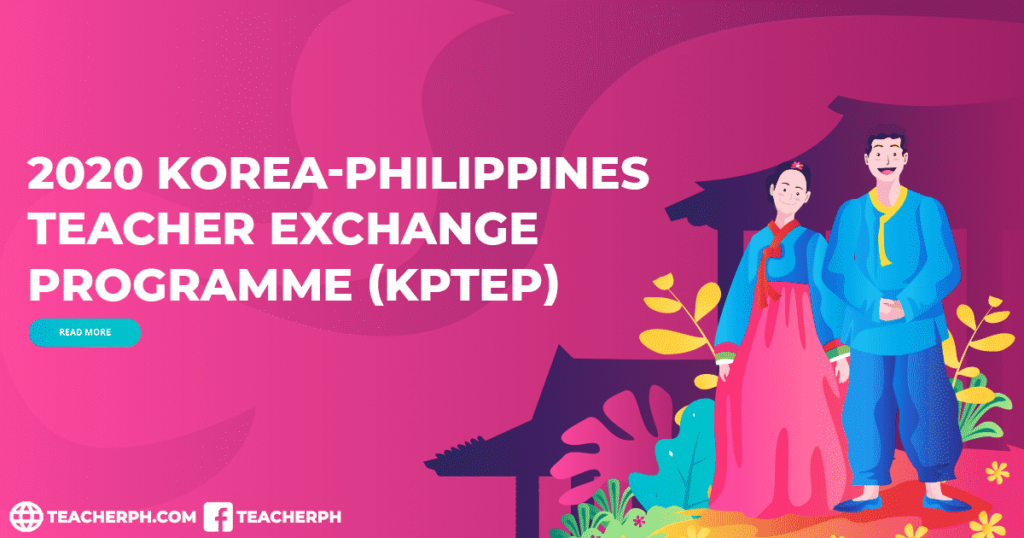 Korea-Philippines Teacher Exchange Programme (KPTEP), which was launched in 2012 in line with the Asia-Pacific Teacher Exchange (APTE) for Global Education and on the basis of the Cultural Agreement between the Republic of the Philippines and the Republic of Korea entered into force on April 27, 1973.
With globalization, there is a growing need for educational initiatives to capacitate the next generation to be fully functional global citizens. As the number of students with diverse cultural backgrounds enrolled in primary and secondary schools in Korea and many other multicultural societies in Asia-Pacific is constantly increasing, measures that could effectively respond to these changes in educational environments are also in urgent need. Recalling the Sustainable Development Goals (SDGs) Targets 4.7 and 4.c, the role of qualified teachers is critical to respond to such initiatives, and teacher training through international cooperation is considered an effective way to raise the teachers' global competence.
Against this backdrop, the Korean Ministry of Education (hereinafter MOE Korea) and the Asia-Pacific Centre for International Understanding under the auspices of UNESCO (hereinafter APCEIU) launched the Teacher Exchange Programme between Korea-Mongolia and Korea-Philippines in 2012 with the aim of implementing APTE. Partner countries widened to Indonesia in 2013, Malaysia in 2014, Viet Nam in 2015, Thailand in 2016, and Cambodia in 2017. This programme also contributes to the SDGs targets 4.7 and 4.c, which urge global community of teachers' quality through international cooperation so as to strengthen teachers' global competency.
In this regard, regional and schools divisions offices are requested to nominate teacher-participants who will join the next cycle of the KPTEP. Selected teachers will be deployed in selected schools from April 2020 to July 2020.
2020 Korea-Philippines Teacher Exchange Programme (KPTEP) Teacher-Participants Responsibilities
The responsibilities of the teacher-participants include the following:
a. Develop and implement lessons with integration of Global Citizenship Education (GCED) themes to promote mutual understanding and build intercultural communicative competencies in collaboration with local teachers;
b. Introduce Filipino culture to Korean students and teachers for intercultural understanding;
c. Share knowledge and pedagogical skills through their teaching and learning process; and
d. Accomplish and submit the requirements prescribed by Department of Education Philippines and Ministry of Education Korea on time.
2020 Korea-Philippines Teacher Exchange Programme (KPTEP) General Requirements
The KPTEP is open to all regular, special education (SPED), and Alternative Learning System (ALS)-Mobile educators who have the following qualifications:
a. Should have at least with five years teaching experience and with at least very satisfactory performance rating;
b. Preferably a Master Teacher;
c. Have not previously received any funding for longer-than-a-month program from Korean government;
d. English language proficient and preferably have basic knowledge in Korean language;
e. Should not be more than 50 years old and physically and mentally fit; and
f. Must possess a valid passport.
2020 Korea-Philippines Teacher Exchange Programme (KPTEP) Selection Process
KPTEP-Secretariat advises DepEd Regional Offices (ROs) on the Release of the DepEd Memorandum (DM).
DepEd ROs send the call for nomination via DM to their School Division Offices (SDOs) for the submission of their respective nominees.
SDOs commence screening and selection of applicants then send an endorsement to the RO for their division nominees.
ROs receive and commence screening and selection of endorsed nominees from the SDOs then send endorsements to the KPTEP Secretariat for their region's nominees.
KPTEP Secretariat together with KPTEP Technical Working Group (TWG) receive and commence screening and selection of endorsed nominees from the ROs for selection of final KPTEP delegation.
KPTEP Secretariat disseminates Memorandum to regions on the final selected KPTEP teachers.
It is deemed necessary that the members of the Selection Committee must have an orientation and background in GCED/Teacher Exchange Program, and should be available during the entire selection processes. The selection committee shall be composed of:
School Level
School Personnel Development Committee Chair: School Head
Members:
– 1 Head Teacher/Grade Level Coordinator
– 1 Master Teacher
– President of the Faculty Association
– KPTEP Alumnus/Alumna *if available)
Division Level
School Personnel Development Committee
Chair: School Head
Co-Chair: SGOD and CID Chief Members:
– 2 Educational Program Supervisors
– HRMO Personnel Division
– SEPS of the Human Resource Development (HRD) Unit
– KPTEP Alumnus/Alumna *if available)
Regional Level
Regional Personnel Development Committee Chair: Assistant Regional Director
Co-Chair: HRDD Chief
Members:
– Educational Program Supervisor of HRDD
– Educational Program Supervisor of Curriculum and Learning Management Division (CLMD)
– Secretariat: EPS II-HRDD
– KPTEP Alumnus/Alumna *if available)
National Level
– Scholarship Screening Committee
– KPTEP TWG (Usee. CI, BCD, NEAP, DepEd NCR, ICO)
– Secretariat as designated by DepEd Central Office
– KPTEP Alumni Association National President/Vice President
Teacher applicants are directed to submit pertinent documents enclosed in their portfolio/documentation, which shall likewise include the following with corresponding means of verification:
a. Educational attainment;
b. Innovations and implemented programs in the school / division / region / national;
c. Meritorious achievement;
d. Community and extension services; and
e. Endorsement of the School Head duly approved by the Superintendent.
The list of nominees per region and their corresponding profiles must be submitted on or before February 07, 2020 through an official letter sent to the International Cooperation Office and/or emailed to ico@deped.gov.ph.
For more information, please contact the International Cooperation Office, Ground Floor, Teodora Alonzo Building, Department of Education (DepEd) Central Office, DepEd Complex, Meralco Avenue, Pasig City through email address ico@deped.gov.ph or at telephone no. (02) 8637-6463.
DepEd Memorandum No. 13, s. 2020