English Proficiency Test (EPT) Reviewer for Teacher Applicants
Hoping to be a part of DepEd? Then you will have to undergo screenings, interviews and of course a test! THE ENGLISH PROFICIENCY TEST (EPT).
Each year, the Department of Education releases a memorandum on the hiring guidelines and procedures for all public school teachers in the elementary and high school divisions. Such memorandum states that all teacher applicants must take the English Proficiency Test— commonly known as EPT.
EPT is administered to applicants by the Bureau of Education Assessment (BEA).
The respective Division Testing Coordinators shall coordinate with BEA regarding the conduct and schedule of the exam in their division, which should ideally be within December to January.
The total percentage score obtained by an applicant shall be multiplied by the weight points, as follows:
Example:
Percentage Score = 82% or 0.82 Weighted Points = 10 for Academic Track and Core Subject applicants = 5 for TVL, Arts and Design, and Sports track applicants Rating = 0.82 x 10 = 8.2 points for Academic Track and Core subject applicants = 0.82 x 5 = 4.1 points for TVL, Arts and Design, and Sports track applicants.
HOW DO I PASS THE ENGLISH PROFICIENCY TEST (EPT)?
10%, though may seem a small part of a hundred percent still matters so it is important to pass the EPT. The following are the things you should consider when before and when taking the EPT.
Studying for exams can be stressful, especially if you have no idea how to study for a specific subject. English exams can vary widely depending on the focus of your class, whether it is a composition course, a literature class, or a more comprehensive humanities class. However, there are some universal strategies that can help you be successful on exams in English.
Read more here: Tips on Passing the Teachers English Proficiency Test (EPT)
EPT might sound easy to some teachers but remember that it must be taken seriously as even some teachers who majored English fail too.
READ: 2019 DepEd English Proficiency Test (EPT) Reviewer
GOOD LUCK!
DOWNLOAD OUR PRINCIPALS' TEST APPLICATION ON GOOGLE PLAY AND LOOK FOR ENGLISH PROFICIENCY REVIEW
Principals' Test Reviewer – Android Apps on Google Play – https://play.google.com/store/apps/details?id=com.teacherph.principalstest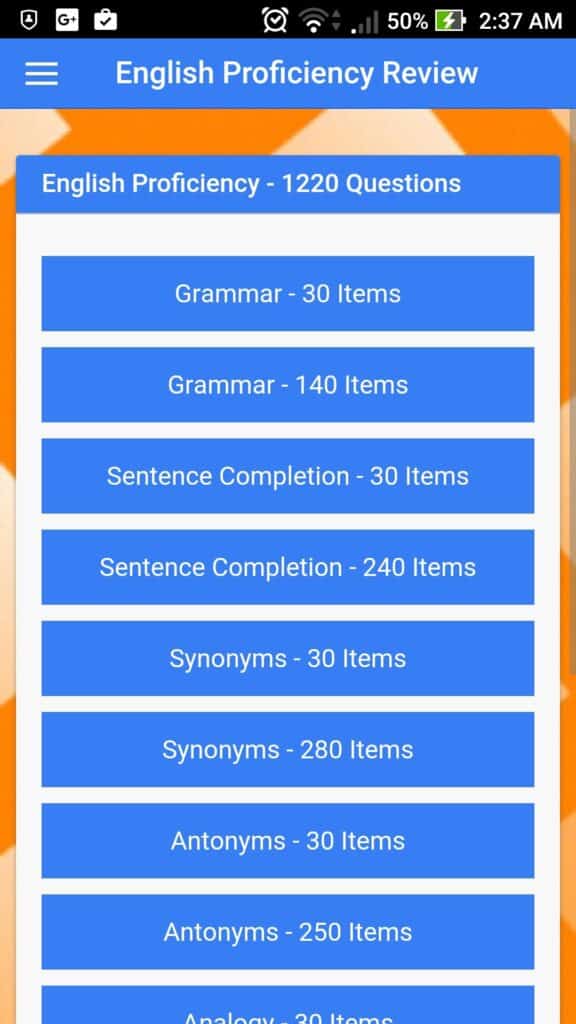 Do your best and pray. Do not feel worried. Breathe deeply and calm yourself. Don't rush your answers and you will do your best.
All the best!
Mark Llego