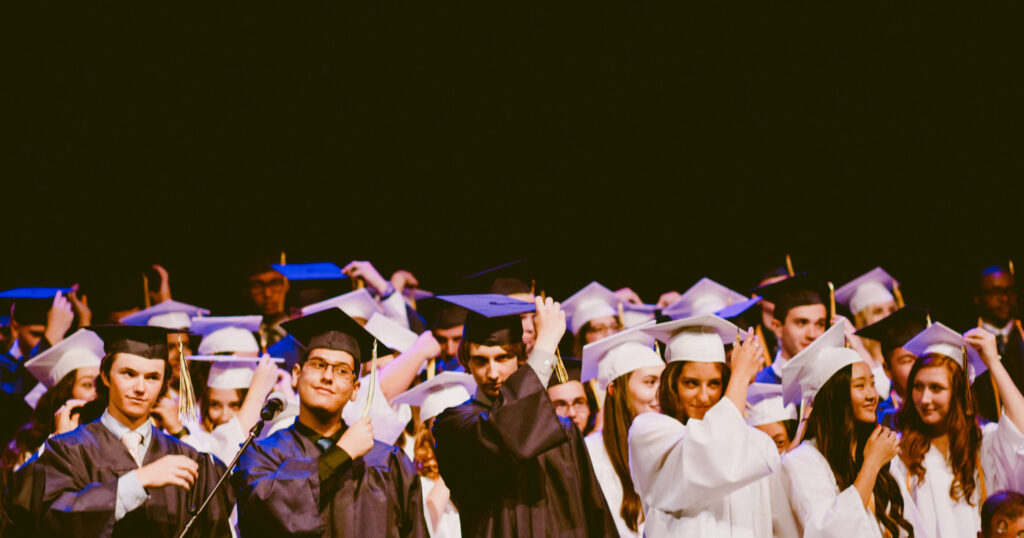 Completing a bachelor's degree is a considerable milestone for many teachers and is undoubtedly a step in the right direction as you pursue greater academic heights. While a bachelor's degree is a notable achievement, it often isn't enough to provide the optimal difference in students' lives.
Because it's the joy of every teacher to see the tangible difference they make in students' academic successes, watching student test scores and grade point averages soar offers unparalleled self-satisfaction and reassures educators they're in the right profession. However, achieving this sense of accomplishment may require an advanced education degree, specifically designed to arm teachers with specialized skills.
Fortunately, a master's degree equips teachers with an advanced technical understanding of their subject matter of choice. Additionally, this degree can improve an educator's teaching skills, translating to higher average test scores and boosted graduation rates.
Now, you may be wondering, must I get a master's degree to ensure student success? Put simply, a master's degree provides you with skills rarely offered in your bachelor's degree coursework. You exhibit a level of expertise with advanced education, unlike your counterparts with a bachelor's degree only.
Are you a teacher who's considering pursuing a master's degree in education? If your answer is yes, you're on the right path. However, a piece of advice, it's prudent you compare colleges before diving into the admission process. The comparison provides a guided criterion that ensures you're not submitting applications blindly.
Don't take risks when it comes to your education. Conduct the necessary research and weigh your options before committing to a higher-education institution.
Why you should pursue a master's degree in education
In the U.S., a master's degree isn't a prerequisite for most teaching positions. However, this reality doesn't give you permission to stagnate in your career. By adhering to the status quo, you miss out on the below benefits that come with a master's degree in education.
Improved teaching skills
Pursuing a master's degree in education grants you invaluable experience you can put into practice with your students. For one, you gain practical skills in a classroom environment under the watchful eye of your supervisor. You also get to experiment with different classroom settings and gain experience teaching children, adults, and students with special needs.
But doesn't a bachelor's degree yield these same benefits? Despite popular misconceptions, a bachelor's degree doesn't give teachers adequate background to apply theory into practical teaching practices. Undergraduate teachers possess little or no intuitive thinking skills acquired with advanced degrees.
If you're on the fence about enrolling in a master's program, note that excellent teaching skills grab students' attention, leading to increased performance. For more information on the impact of advanced education on your career and the students' performance, refer to this independent report.
Increased chances for better pay
In many states, teachers' compensation is not commensurate to the incredible work they do. Fortunately, attending graduate school is one way of boosting pay. In many areas, schools automatically take into account teachers' master's degrees when computing their income.
On average, a teacher with a master's degree earns approximately $3,000 to $10,000 more per year compared to those with a bachelor's degree, making the additional time spent and student debt incurred well worth the minor setback.
Greater opportunities
Have you thought of stepping into an administration or counseling position? If you have a master's degree, these positions lie within the realm of possibility. To move into higher roles in the education sector, having advanced education increases your chances of being considered.
Additionally, master's programs focus on cultivating leadership and administration skills. These abilities can help you acquire high-paying leadership positions, such as a principal or school administrator.
Improved job stability
Teaching is one of the most stable jobs in the U.S. According to the U.S. Bureau of Labor Statistics (BLS), post-secondary teaching positions will increase by four percent from 2019 to 2029. Because the educator sector is continuously growing, there are ample opportunities for recent graduates. According to principles of supply and demand, a plethora of job openings often translates to increased job security, as there are more openings available than schools can fill.
With this upward trajectory of sector growth, having a master's degree provides an even more incredible opportunity for job stability, leadership positions, and increased pay. To avoid stunting your professional development, consider a master's program that works with your schedule.
Develop a specialty
A master's degree in education enables you to establish authority in your field. Would you like to teach science or language arts more effectively? You're in luck. An advanced degree allows teachers to develop specialized expertise in their area of interest.
Some common specializations include the following: special education, mathematics, and computer science.
To wrap it up
Teachers are, arguably, the most critical members of society. These educators inspire future generations and shape students into educated citizens. With these opportunities for advancement in mind, you can take a huge sigh of relief, knowing that teachers can increase their earning potential by pursuing a master's degree in education.
Despite the downsides of additional student debt and reduced annual income, a master's degree swings open doors for teachers of all educational backgrounds. As an additional benefit, these two-year programs also make a notable difference in the classroom and society at large.