The Department of Education (DepEd) releases DepEd Order No. 31, s. 2019 also known as the Department of Education Service Marks and Visual Identity Manual. This Manual will serve as a reference for the DepEd officials, personnel, and employees on the style and usage of the Department's name, seal, and logo.
In accordance with DepEd Order No. 31, s. 2019, the field is hereby informed of the standard format and templates for Certificates of Completion and Senior High School Diploma for School Year 2019-2020 that shall be used by Division and School personnel.
As per DepEd Order No. 31, s. 2019, the schools shall be particular with the defined content, font styles, and font sizes of the certificates of completions and diploma.
Enclosed are the templates of certificates of completion and diplomas for School Year 2019-2020 indicated with the specific font styles and font sizes to be used.
End-of-School-Year Rites
Grade Level Completers
Ceremony
Proof of Completion
Kindergarten
Moving Up / Completion
Kindergarten Certificate
Grade 6
Graduation
Elementary Certificate
Grade 10
Moving Up/ Completion
Junior High School Certificate
Grade 12 learners from:
– Schools with DepEd-approved K-to-12 transition plan
– Schools with permit to operate SHS since 1014
– International schools with K-to-12 program
Graduation
Senior High School Diploma
READ: 2020 DepEd End of School Year Rites, Theme, Schedule, Certificates and Diploma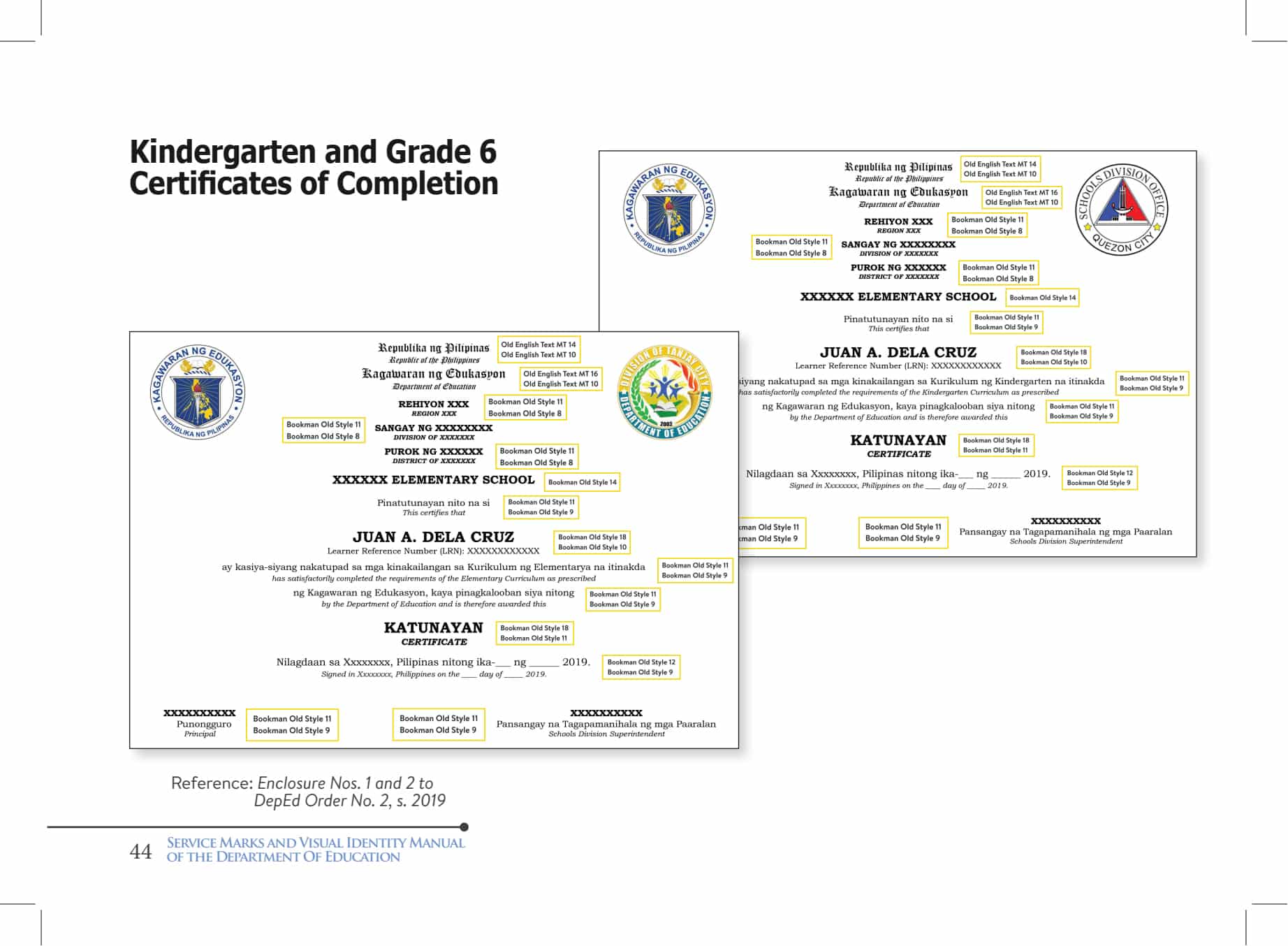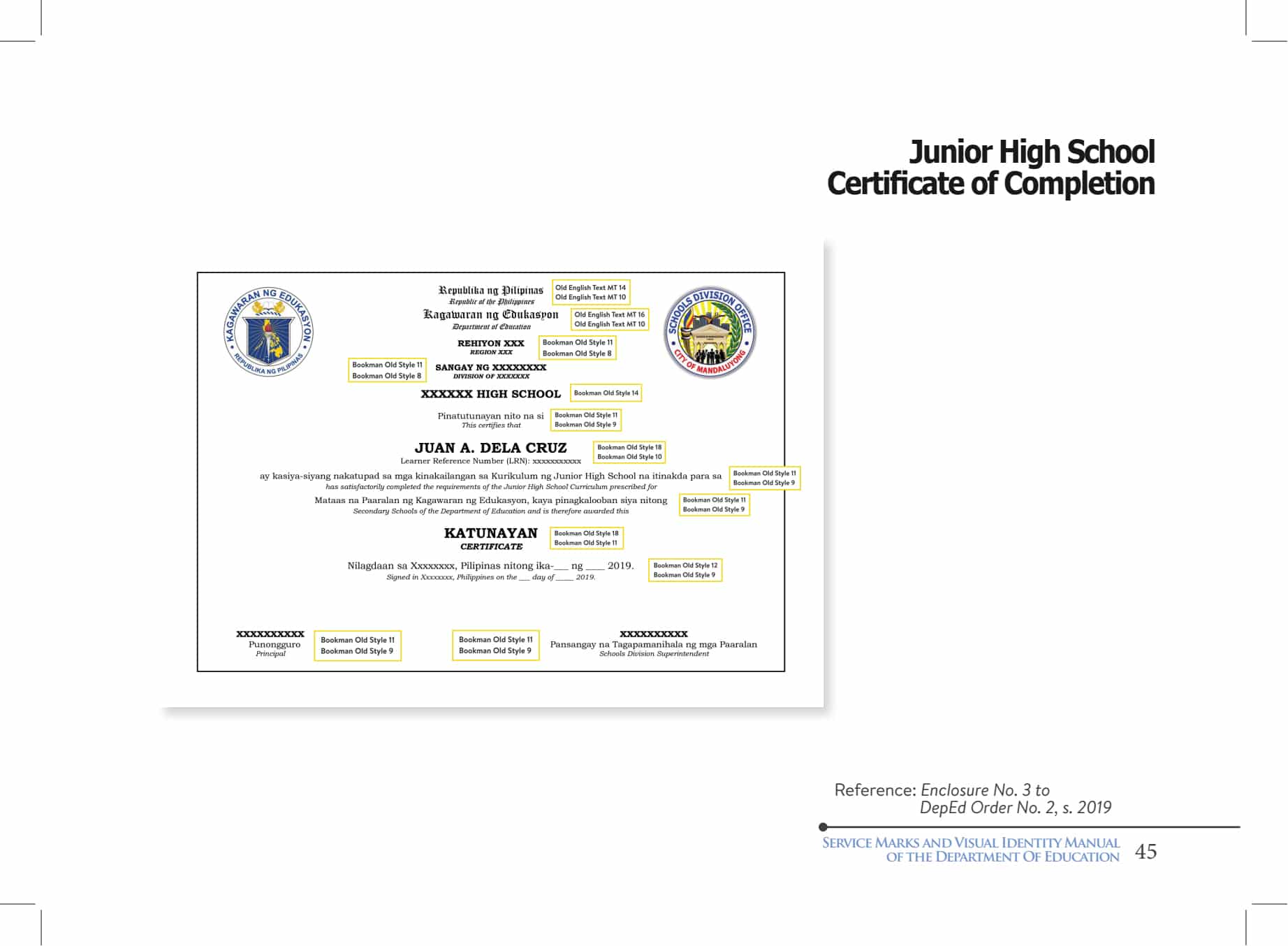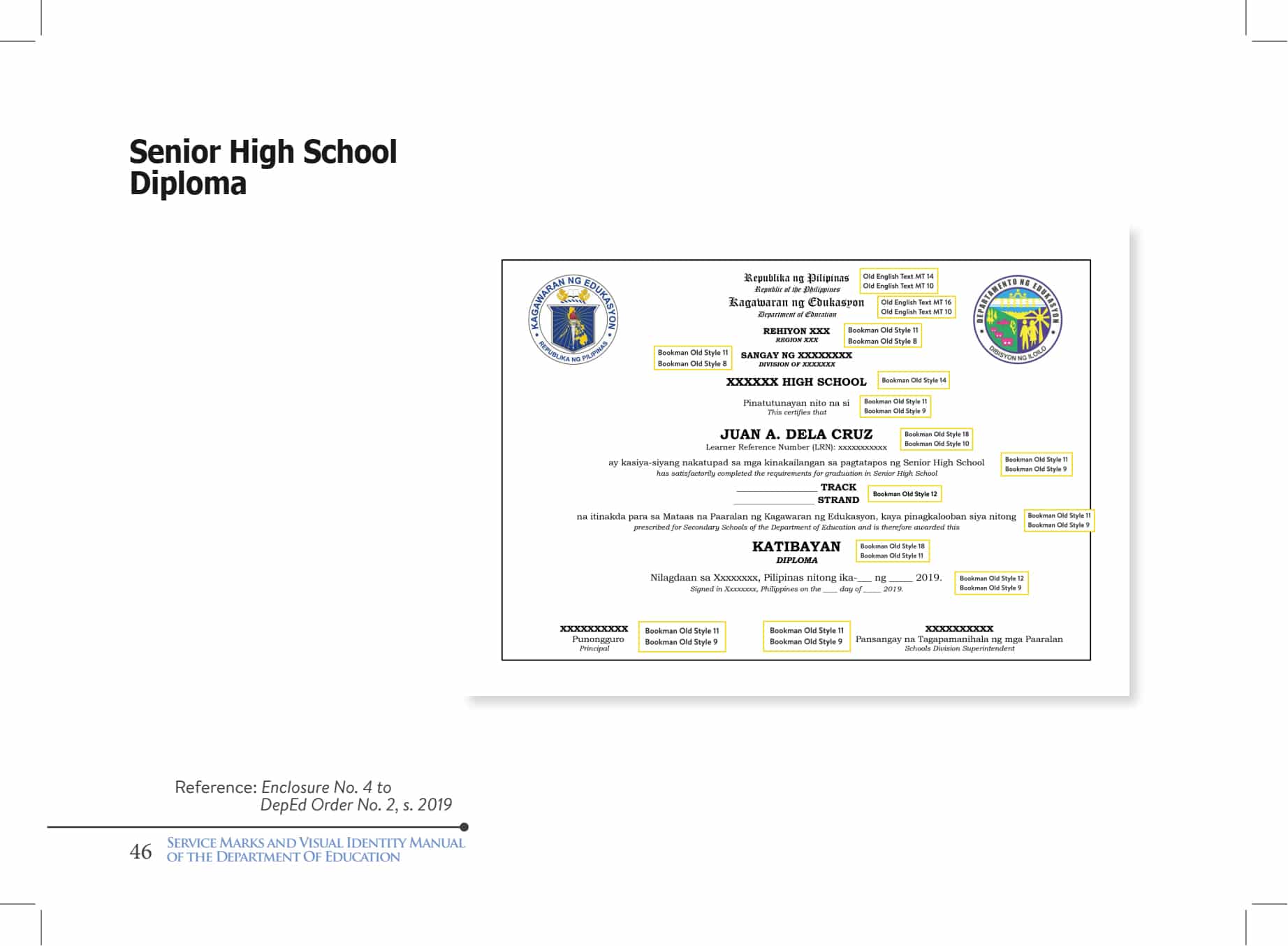 DepEd Kindergarten and Grade 6 Certificates of Completion for School Year 2019-2020 (Word and Publisher Format)
DepEd Junior High School Certificate of Completion for School Year 2019-2020 (Word and Publisher Format)
DepEd Senior High School Diploma for School Year 2019-2020 (Word and Publisher Format)
READ:
2020 DepEd Standard Format and Templates for Certificates
DepEd Hiring Guidelines for Teaching Positions for School Year (SY) 2020-2021